Wolverine 2 Could Tell Logan's Japanese Saga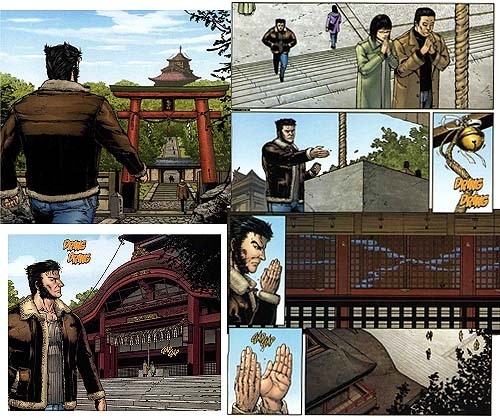 X-Men Origins: Wolverine hasn't even hit theaters and Hugh Jackman is already "developing" a potential sequel. And why not? Box Office analysts are already predicting a $92 million opening.
"I won't lie to you, I have been talking to writers, I'm a big fan of the Japanese saga in the comic book," Jackman told MTV. "However, we'll find out beginning of May if there's still an audience for it, if people still like the character. There's no point in telling the story if no one wants to hear it."
As you know, included after the credits are a series of short Easter egg endings, which 20th Century Fox head Tom Rothman admitted to IESB, "hint about what [X-Men films] are coming next." I know that one of the endings involves the future of (possible spoiler) Deadpool, while another one features Wolverine in a Japanese bar. We already knew a Deadpool movie was in development, and there have been tiny rumblings of a Wolverine sequel. But it now becomes obvious that the Logan in Japan ending sets the stage for the next story.
It makes sense that Jackman wants to explore Wolverine's Japanese saga, because it would truly bring a superhero story someplace we havent seen before on the big screen. Jackman is enthusiastic of seeing his "anarchic character, the outsider, being in this world — I can see it aesthetically, too — full of honor and tradition and customs and someone who's really anti-all of that, and trying to negotiate his way." And lets not forget the Samurai fights.
Who are the screenwriters that Jackman has been talking to? Slumdog Millionaire screenwriter Simon Beaufoy had mentioned during an appearance at the Bradford International Film Festival that he had been approached to pen a second film, but no deal was reportedly made.