New Night At The Museum: Battle Of The Smithsonian Movie Trailer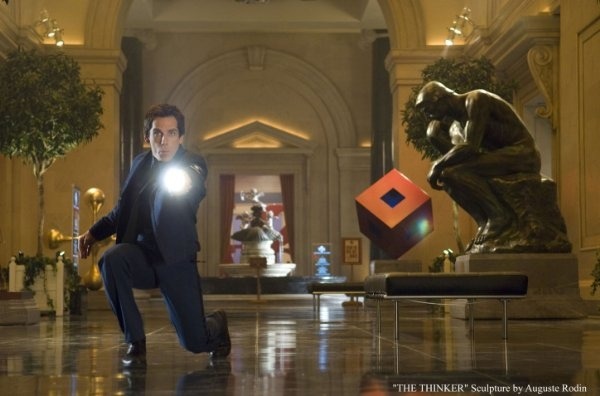 20th Century Fox has released the new trailer for Night at the Museum: Battle of the Smithsonian on MSN . I'm not a fan of the first film, but I understand that a lot of people liked it. The sequel features a new set of characters, including a pop culture exhibit that features Darth Vader and Oscar the Grouch, as Brendon has previously mentioned. This film also seems a bit larger in scale, which I like. Everything from the toys in the gift shop to big Washington DC monuments come to life. You'll see what I mean when you watch the trailer. Watch the trailer after the jump and tell me what you think in the comments below.
It's a new "Night" and "Museum" for Ben Stiller, who is joined by several other stars from the original film, as well as new characters from history — including Amy Adams as famed aviatrix Amelia Earhart, Hank Azaria as villainous Egyptian pharaoh Kahmunrah, Christopher Guest as Russian tyrant Ivan the Terrible and Alain Chabat as Napoleon.  Owen Wilson is back as cowboy Jedediah, and Robin Williams again rides into history as Teddy Roosevelt.  The centerpiece of the film will be bringing to life the Smithsonian Institution, which houses the world's largest museum complex with more than 136 million items in its collections, ranging from the plane Amelia Earhart flew on her nonstop solo flight across the Atlantic and Al Capone's rap sheet and mug shot to Dorothy's ruby red slippers and Archie Bunker's lounge chair. No major film has ever shot inside the Smithsonian in Washington...until Night at the Museum: Battle of the Smithsonian.
Night at the Museum: Battle of the Smithsonian hits theaters on May 22nd 2009.