Sequel Madness: Gremlins 3, Clueless 2, And A Reunion Of The Goonies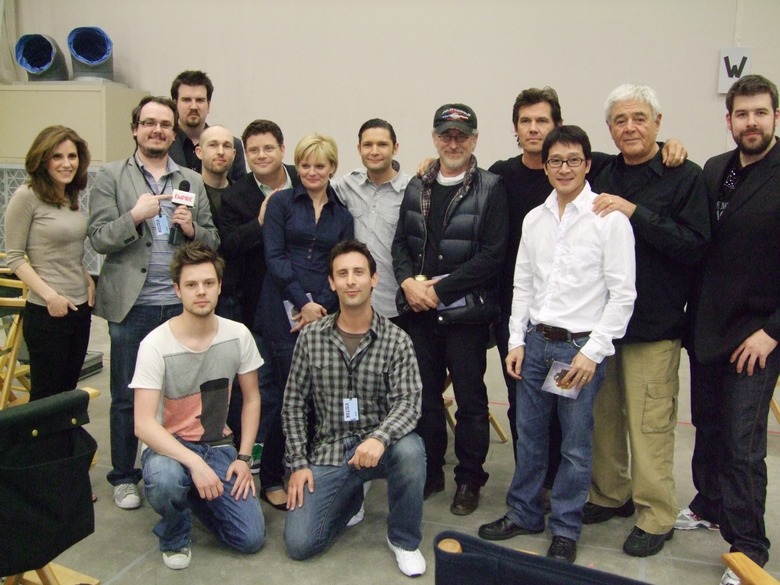 Gremlins director Joe Dante tells Bloody Disgusting that while a third Gremlins movie or remake might happen someday, he won't be involved.
"I find it hard to believe that they won't make a Gremlins 3 because they're remaking Adventures in Babysitting. I mean, they're gonna remake everything," said Dante. "They won't be coming to me. (Laughs) I can tell you that for a fact."
I'm not sure the world is ready for CG Gremlins, I know I'm not.
Meanwhile, Star Magazine reports that Alicia Silverstone and writer/director Amy Heckerling were spotted discussing a Clueless sequel. Is it true? Movieline contacted Silverstone's publicist, who denied knowledge of said project, saying that she "would certainly be very surprised if this rumor has any truth to it." Heckerling's publicist was a bit more guarded: "Officially, no comment". I personally don't think a Clueless sequel is possible at this point. And what would the point be? The original is such a classic What kind of new spin could you give it to warrant a sequel?
As for The Goonies reunion? It didn't happen in front of film cameras. Guest editor Steven Spielberg organized the reunion for the 20th anniversary issue of Empire Magazine. Head on over to Empire Online to enter to win a cast signed poster. The reunion photo above comes via Empire's Twitpic account, but the new issue features an in depth interview and some professional photographs of the reunited cast and crew. You can see one of the professional photos over on Empire. Can you name all the cast and crew in the photograph above?