Gambit Won't Appear In X-Men: First Class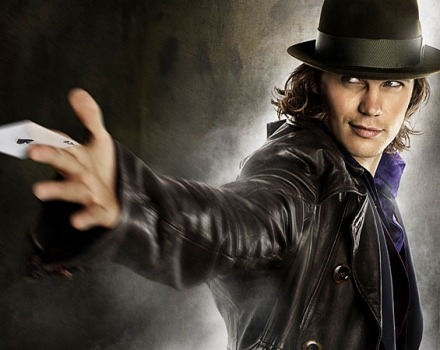 X-Men Origins: Wolverine features a bunch of young mutants, and some people believe that the film is a setup for the Josh Schwartz-penned prequel X-Men: First Class. But X-Men series producer Lauren Shuler Donner tells IESB that is not the case. And while some characters might "possibly" show up, fan favorites like Gambit do not make an appearance. Donner says that the movie focuses on the first class at Xavier's school of the gifted, so only those mutants will be featured in the first movie.
Then Donner goes on to somewhat contradict what she just said, explaining that Schwartz wrote the prequel while Wolverine was in production, and that the screenwriter was asked to do a rewrite during the film's post production. The rewrite would reflect some of the changes that were made on set and in reshoots, so that the timing "matches with First Class." To me, this insinuates that the two films might be more connected than she is at first letting on.
And what about future spin-off movies? Fox head Tom Rothman says "If it works out well, and we think it will, than we'll be hard at work on 'em." He goes on to plug the secret endings included after the credits of Wolverine, saying that they "hint about what ones are coming next." I know that one of the endings involves the future of Deadpool, while another one features Wolverine. So I guess this means that Fox wants to continue the stories of those two characters. I'm not sure how many "easter egg endings" were created for the movie, but we'll find out later this week.