Page 2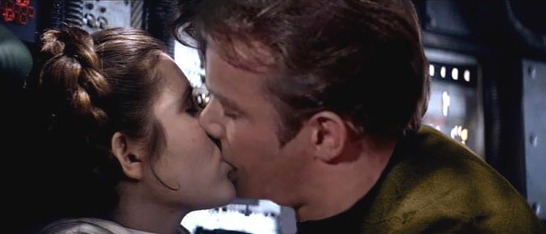 James T Kirk has traveled to a different universe to kiss Princess Leia. [nerdcore]
Finding Nemo and WALL-E director Andrew Stanton is now on Twitter: @6Mman (confirmed by @leeunkrich)British film director Ken Annakin (The Battle of the Bulge, Swiss Family Robinson) died last week at the age of 94. [reuters]37 news stories, not fit for the front page, available after the jump.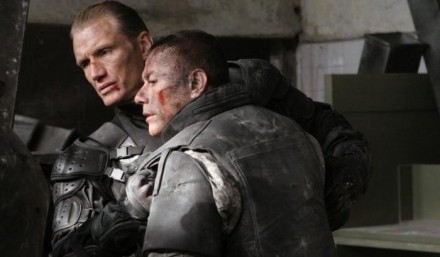 Check out this first photo of Jean-Claude Van Damme and Dolph Lundgren in Universal Soldiers: The Next Generation. [quietearth]
Speaking of... JCVD is now available for Netflix Watch Instantly (via: /film reader Ian W)
Natalie Portman has launched a new website which takes a behind-the-scenes look at filmmaking: MakingOf.com.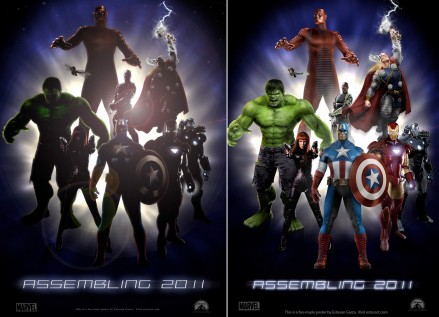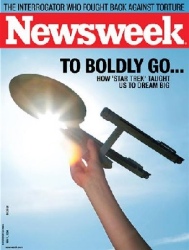 Estevan Garza created these two fan made posters for The Avengers (teaser, left, poster, right).
Star Trek is on the cover of Newsweek (image right). You can read the cover story "We're All Trekkies Now" on Newsweek.com.
Watch the third and final viral video for the direct to DVD sequel S. Darko on YouTube.
Screenwriter John August reminds aspiring writers that they only have to destroy the Death Star, you don't have to fix The Big World Problem by the time the end credits roll: "Darth Vader and the Empire are still very much kicking at the end of A New Hope. Nazis are alive and well at the end of Raiders, The Guns of Navarone, and every WWII epic you've seen. By the end of The Matrix, Neo has learned something of his powers, but the world is largely unchanged."
Terrance Howard talks to Rotten Tomatoes about his five favorite films: Jesus Christ Superstar, On the Waterfront, Chitty Chitty Bang Bang, Mary Poppins, and Hustle & Flow.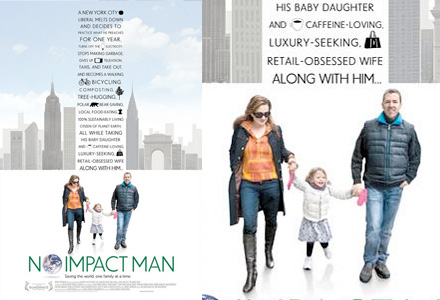 IMPAwards has the poster for the documentary No Impact Man, which premiered at Sundance.
"No Duh!" of the Week: Leonard Nimoy says that he's open to doing more Star Trek movies. [AP]
Elizabeth Banks is attached to star in and produce the workplace comedy Forever 21 for DreamWorks. [THR]
I'm not sure exactly why this animated gif image has a kitten is running backwards on top of a boulder that has Jean-Luc Picard's face on it, chasing after Indiana Jones, but I found it funny. [dailywhat]
Sony Pictures Home Entertainment is working with Paul Thomas Anderson on a Blu-ray release of Punch Drunk Love. [cinematical]
Attack of the Show co-host Olivia Munn revealed on Twitter that she's been cast in two upcoming movies: One is the upcoming Steve Carell/Tina Fey comedy Date Night, and the other is some project that she isn't "legally" allowed to publicly discuss yet. [Joblo ]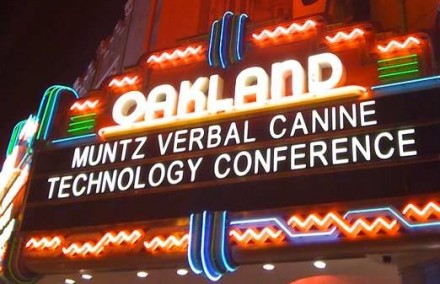 Toy Story 3 director Lee Unkrich tweeted a photo of the sign outside Pixar's Up Wrap Party, and inside joke to characters from the film. They also apparently screened the Toy Story 3 Teaser at the party. "Great reaction from the crowd!" says Unkrich.
Could Judd Apatow's Funny People be Academy Award-level?? [incontention]
Kevin Macdonald (State of Play, The Last King of Scotland) will develop and direct a big screen adaptation of the 1955 Isaac Asimov novel The End of Eternity, about a ruling class whose members can manipulate time and alter history. [varitey]
Watch the trailer for IFC Films horror thriller The Skeptic. The film stars Tom Arnold, Zoe Saldana, Andrea Roth, and Tim Daly. [FirstShowing]
Kevin Smith's production company View Askew is auctioning off props from Jersey Girl, Dogma, Zack and Miri Make a Porno and Clerks 2. [auctionsaskew]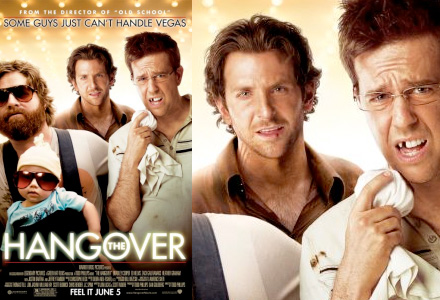 Warner Bros has launched the official website for The Hangover – hangovermovie.com.  Cinematical has a first look at the film's poster.
A man got slapped with an insane $62,000 bill after downloading WALL-E on vacation in Mexico over his wireless carrier's network. [ARS Technica]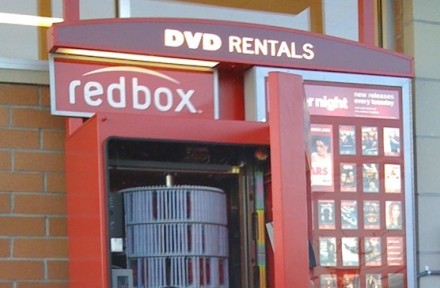 Gizmodo has solved the mystery of "How the hell do they dit all those DVDs in those Red Box Rental machines?"Jackie Chan has booked his 100th film project, an action caper titled Chinese Zodiac, which he we star in and co-direct. [THR]The Crazies will now hit theaters on February 26th 2010.
The trailer for the direct-to-dvd sequel The Cell 2 is now online. Definitely doesn't look as visually amazing as Tarsem's original. [QuietEarth]
/Gamer has the opening cinematic for the Ghostbusters video game. Looks like Gozer is back!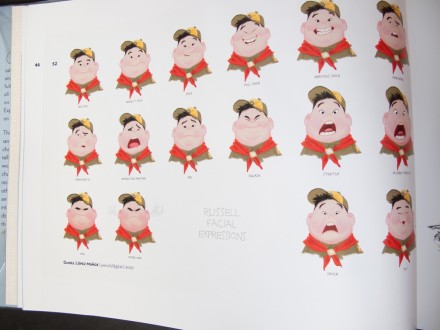 Parka Blogs has a review of the upcoming Chronicle Books release, The Art of Up!
Texas will hold the largest US convention for Twilight fans. [etonline]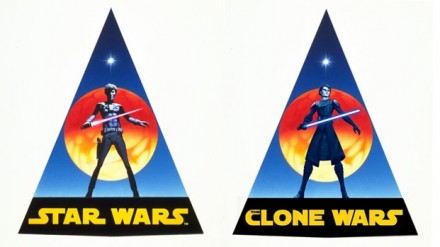 LucasFilm has created a new Star Wars t-shirt, updating the classic Ralph McQuarrie New Hope concept art logo with the Clone wars. [starwars.com]
Robert De Niro and Edward Norton will star in director John Curran's (The Painted Veil, We Don't Live Here Anymore) Stone, about a parole officer who develops a friendship with a teaching assistant. [prodweekly]Stephen Dorff has been cast in  the porn industry comedy Born to Be a Star, co-written by Adam Sandler for Sony Pictures. [variety]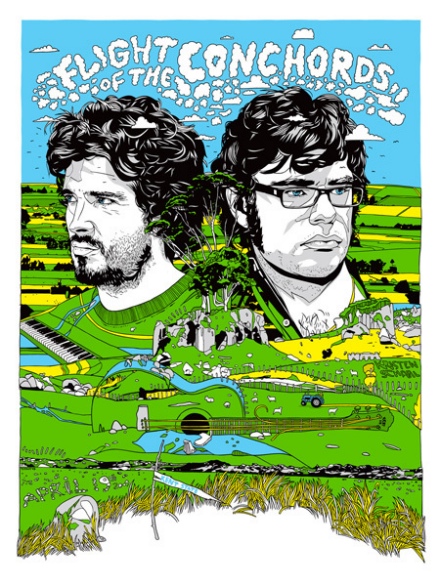 Tyler Stout's limited edition Flight of the Conchords poster will go on sale on TStout.com on Monday April 27th at Noon pacific time.Eli Roth talks to MTV about playing Sgt. Donnie Donowitz in Quentin Tarantino's Inglourious Basterds: "[He's] a guy from Boston, a huge Red Sox baseball fan — and his plan is to take a baseball bat and get all the Jews in the neighborhood to sign it, and then he's going to beat every Nazi to death with it, any Nazi he can find, he's going to beat to death with the bat."IO9 takes a look at 9 graphic novels you should read before you see X-Men Origins: Wolverine.