Denzel Washington In Talks To Star In Tony Scott's Unstoppable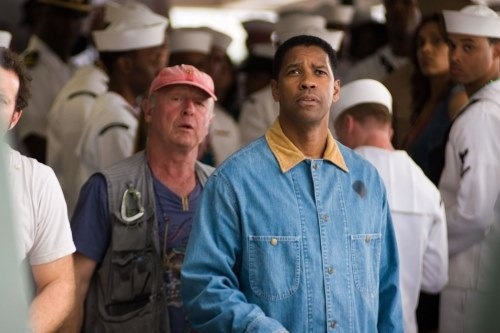 Denzel Washington is in talks to star in Tony Scott's action drama Unstoppable. Washington would play an experienced engineer who finds himself in a race against time, with a runaway train carrying a cargo of toxic chemicals. The role of the conductor who helps Washington's character, has not yet been cast.  The duo chase the runaway train in a separate locomotive and need to bring it under control before it derails on a curve and causes a toxic spill that could decimate a town.
Screenwriter Mark Bomback (Live Free or Die Hard, Deception, Race to Witch Mountain) based the script loosely inspired by true events. The project has gone under two previous titles: Runaway Train and 8888, named after the CSX locomotive model number, often referred to as "Crazy Eights" because of two separate incidents in Ohio, one a derailment, the other a runaway train the film is loosely based on.
A runaway freight train traveled 70 miles with no one at the controls for nearly two hours before rail workers were able to slow it down by latching a second engine to the end of the train and applying the brakes. While two of the train's tank cars contained thousands of gallons of the hazardous material molten phenol acid, the runaway train itself was considered more of a threat than the chemicals on board.
This would be Washington's fifth film with Scott, following Crimson Tide, Man on Fire, Deja Vu and the remake of The Taking of Pelham 1 2 3. 20th Century Fox hopes to begin production this fall.
source: Variety