Joseph Gordon-Levitt Cast In Christopher Nolan's Inception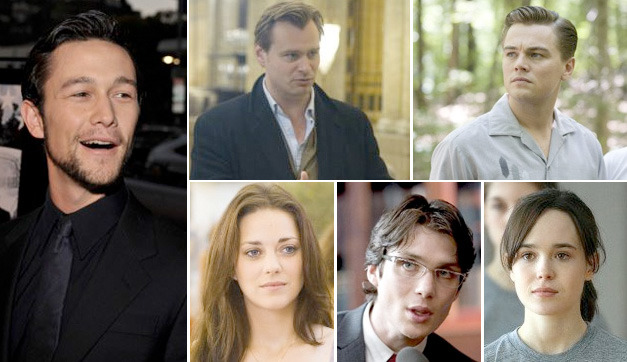 Joseph Gordon-Levitt has been cast in Christopher Nolan's sci-fi action film Inception, taking the role which James Franco was originally signed to play. Franco was forced to bow out due to scheduling issues. Levitt is an incredibly talented actor, and I'm happy to see him cast in a Nolan film.
Leonardo DiCaprio plays the lead, a CEO-type, Marion Cotillard (La Vie en rose, Public Enemies) is his wife, Ellen Page (Juno) is a young college grad student and DiCaprio's sidekick, and Levitt plays an associate working for DiCaprio. Cillian Murphy (Batman Begins, Sunshine) is also signed on, but no details are known about his character. Details about the project are being kept tightly under wraps. All we know so far is that the movie is a contemporary science fiction action movie "set within the architecture of the mind."  If anyone has any details about this project, please shoot me an email.
All we know is that Nolan approached Warner Bros with the project, and they preemptively snapped it up before Nolan could approach other studios. Which is kind of obvious, because they want/need him to return for a third Batman film.  Inception hits theaters on July 16th 2010.
source: THR