Dreamworks Teaming Up With William Joyce For The Guardians Of Childhood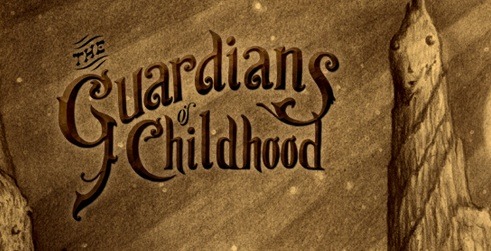 We may receive a commission on purchases made from links.
Ever wondered what the various cast and crew of Watchmen were up to now? Well, you probably know very well what the most of them are getting along with – its just the kind of stuff we relish telling you about here at /Film. Not every little detail of their future resumes had made it here quite yet, however...
According to a How Stuff Works article on Snyder's cape epic, production designer Alex McDowell is following up Watchmen, and indeed The Fantastic Mr. Fox, with duties on Dreamworks Animations' The Guardians of Childhood. Dreamworks' The Guardians of Whuh? Details after the break.
The film, due in 2011 is described as "a contemporary fairytale based on existing fairytale characters."  It was initiated, as far as I can remember, by William Joyce, the creator of Roly Poly Ollie and Meet the Robinsons. Some years back Joyce was reportedly directing a version of his story Humpty Dumpty Trouble for Pixar, though that seemed to backfire before making it to any kind of announcement let alone production. He contributed the concept and designs to Blue Sky's Robots. Then Meet the Robinsons surfaced at Disney, while in the meantime Joyce was setting up Aimesworth Entertainments with Reel FX to produce the feature The Guardians of Childhood.
So... that film now belongs to Dreamworks it seems. What an intricate tapestry Mr. Joyce's careeer is making.
The original Aimesworth site for Guardians still exists and, while it tells us almost nothing at all about the film, is very attractive and does contain a teaser for the feature and a rather lovely little short. The Man in the Moon is billed as "where it all began", and represents the germ of the Guardians idea. That video is embedded below – though be aware that it may not actually look much at all like the designs Dreamworks will be using, or for that matter reflect at all closely the storyline they are pursuing.
Elsewhere, the Aimesworth site makes mention of films called The Mischevians and Dinosaur Bob and His Adventures With the Family Lazardo. The former has a 2006-dated site of its own, while the later is available as a children's book.
Watch the teaser trailer here. Watch the original 1998 short film "Man in the Moon" here.