Kate Mara And Clark Gregg Join Iron Man 2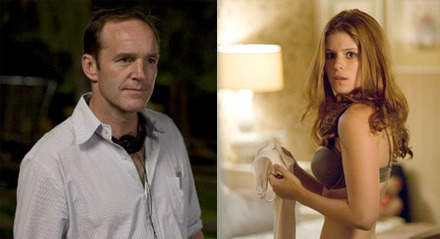 Kate Mara (Shooter) and Clark Gregg (Choke) have joined the cast of Jon Favreau's Iron Man 2.
Gregg will be reprising his role as Agent Phil Coulson of S.H.I.E.L.D., which isn't completely unexpected. Especially considering that the sequel partly bridges into the big Marvel superhero team-up, The Avengers. I wouldn't be surprised to see Agent Coulson doing the heavy legwork for SHIELD. I'm guessing that while Samuel L Jackson is scheduled to make an appearance in the film, it will probably be short.
Mara's character identity is being kept under wraps (for now). Gweneth Paltrow is back as Pepper Pots and Scarlett Johansson is playing the Black Widow, so where does Mara fit into this picture? The fact that her identity is being kept secret is very curious. Anyone have any ideas?
source: THR