Frank Miller Is Looking For A New Home For Sin City 2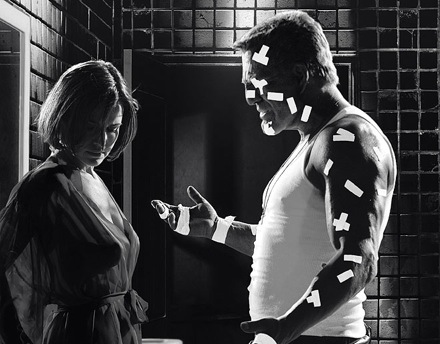 A couple weeks ago IESB reported that The Weinstein Co had waited too long and lost the rights to a Sin City sequel. We never reported the story because Entertainment Weekly was quick to debunk the reports, quoting Weinstein Co. lawyer Bert Fields as saying: "TWC's rights to produce sequels to Sin City remain intact as they always have been. Any suggestion to the contrary is complete hogwash." But it now appears the intitial reports might have been true after all.
The Hollywood Reporter claims that the sequel rights to Sin City are being shopped around Hollywood by representatives of Frank Miller's estat. Why would miller be shopping around the sequel rights if Dimension still has claim to the property? It is very possible that The Weinstein Co's option of the property did lapse, as it is common to have development inactivity clause in a contract. But usually that term is mch longer than four years.
In a day and age when 3D films are all the rage (huge money-making potential), a sequel to a hybrid film like Sin City, which unofficially has 3D written all over it (Robert Rodriguez is a big supporter of the 3D movement), has the potential to makesome good money. If TWC did lose rights to Sin City 2, than it is a huge fuck up on their part. Sin City was one of the company's few potential money-making franchises.