New Promo Pictures For Chan Wook Park's Thirst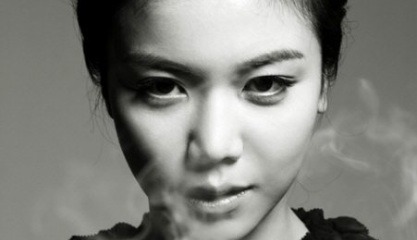 Sometimes a movie poster is an exciting thing to post because it suggests an incredible style, mood or atmosphere for a film. More often, it's a fresh trailer that truly excites, providing a powerful glimpse of the excitement, intrigue, intensity, hilarity or beauty that we what we hope will infuse the full film.
And other times its a series of posed publicity photos. And, yes, I know that pictures such as these tell us absolutely nothing real about the actual film at all – well, besides who is in it – but when the movie being anticipated is a Chan Wook Park film, as is the case with these snaps promoting his vampire drama Thirst that appeared in Star News, then I think every piece of promotion is enough to raise pulse rates by a few bpm.
Think of these as extra, text-less posters for the movie. They do a pretty good job of giving the picture an air of stylishness, if nothing else.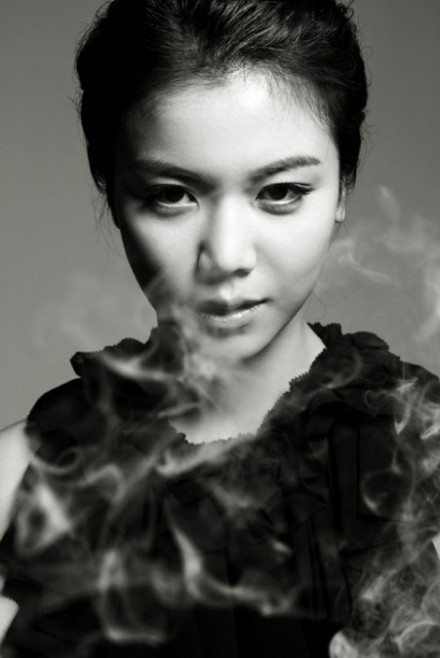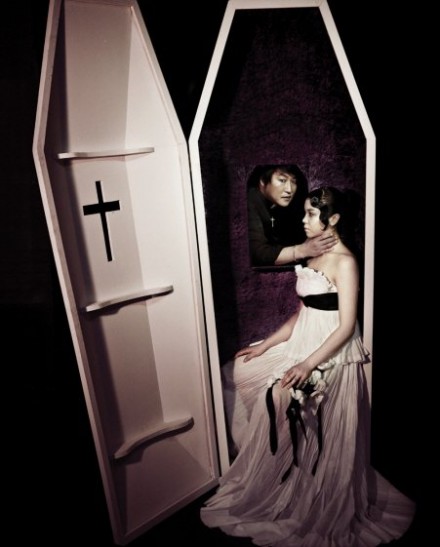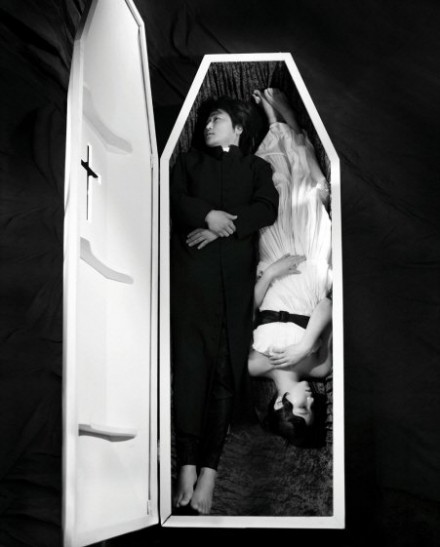 Aren't they lovely? Google's translation service helped me learn that these images will be printed in Vogue and Cosmopolitan. Other portions of their re-languaged version of the article weren't so easy to comprehend, however:
Completed as a photographer shooting the Borg of Star joseonhui vampires pictorial representation of the bride's great love was a dangerous decision. However, the topic of 'The Bat' poster image taken bakjihyeok cosmopolitan writer, a good pictorial reveals the desire of the eye-catching character.
What you can learn from that passage, though, is that the film is going by the name The Bat back home. I thought that was only a working title and, like Live Evil before it, had been discarded.
The film releases in its native South Korea on the 30th of the month. We'll have to wait somewhat longer, but I'm convinced it will be worth every single painful second.