Jason Statham And Simon West To Remake Charles Bronson's The Mechanic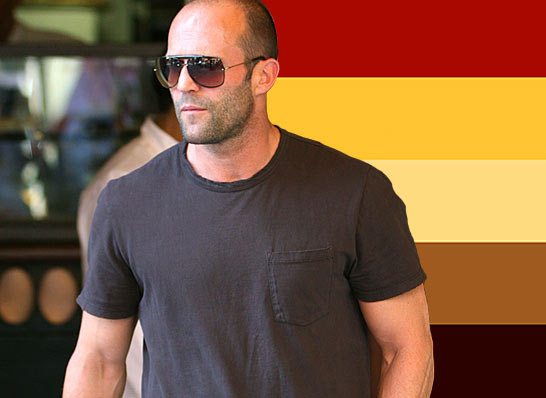 Michael Winner's The Mechanic has been spuriously described as an action classic by Production Weekly today. if you don't know it, the film was one of a whole heap of Bronson movies in which his character's main focus is on killing but while many of them featured the man as a supposedly heroic vigilante, this one casting him as a master hitman who dyes his hair.
The reason they mention it at all is that Simon West is apparently in talks to reinvent the film with Jason Statham in the starring role. Okay – I can see that shifting a few DVDs. Maybe it will even give him another action franchise. I think he can probably support a good half dozen running concurrently.
In the original film – of which I believe Edgar Wright is bafflingly a rather vocal supporter – Bronson's character is an elder statesman of murder for money, employed in training an up and coming youngster in the assassin's arts. This 'next generation' killer is played by Jan-Michael Vincent, later seen further besmirching his karma with Airwolf and Buffalo '66.
The original film's screenplay by Lewis John Carlino (who really should have directed this film himself – his films are much better than Winner's) actually appears to have been quite ambitious. For one thing, no dialogue is given to the characters for well over ten minutes. The relationship between the teacher and pupil wants desperately to transcend the banal, but Winner fails in the assist and it ends up going very, very wide.
A far preferable big-and-little hitmen film is Stephen Frears' The Hit, just now out on Criterion DVD. That one features John Hurt as the hitman senior, Tim Roth as the junior and actually delivers on all of the underlying promise of The Mechanic.
Well... except the promise that the audience will be pushed face first into a dry heap of running around and shooting. The 'action' is downplayed somewhat in The Hit – though the end result is so tense and exciting you won't really know it.
Shane Salerno has scripted the new Mechanic. He was one of the writers behind Aliens vs. Predetor – Requiem and John Singleton's Shaft.
Statham does seem to be as good an analogue for Bronson as we have right now and, after such schlock as Con Air and Tomb Raider, Simon West does provoke similar feelings in me as that little imp Winner. Perhaps this new team will make for a curiously faithful new version, in spirit if not in specifics.