Page 2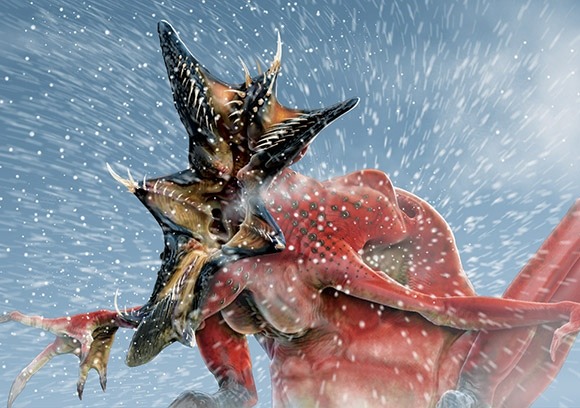 In the latest issue of
, which is guest edited by writer/director JJ Abrams, creature designer Neville Page talks about how creates cinematic monsters. Page calls the red snow-planet creature from Star Trek, pictured above ,"Big Red". Click on over to see some of Page's other artwork.
More stories after the jump.
Daniel Radcliffe tells
that Harry Potter and the Deathly Hallows Part 1 ends "at a very tense cliffhanger", and ending which producer David Heyman calls "very exciting" and "quite bold," noting that "it's not necessarily where one might expect."
is reporting that Up has been given a PG-rating by the MPAA, making the film the second movie in Pixar history not to be rated G. The other film was Brad Bird's The Incredibles.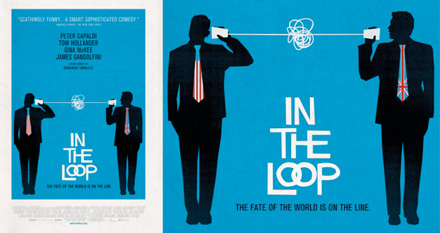 IFC Films has premiered a poster for the British comedy In the Loop. [
]
Producer William Petersen claims that a big screen version of CSI is being developed. [
]
Academy Award-winning screenwriter Akiva Goldsman makes his directorial debut on tonight's Fringe. [
]
A reader over at
has seen a test screening of Judd Apatow's new film Funny People and said: "Adam Sandler gave a standup serious performance." ... "All the supporting cast was amazing too." ... "The only real bad part of the film was the run time. 2 AND A HALF HOURS!!!