First Two Photos From Peter Jackson's The Lovely Bones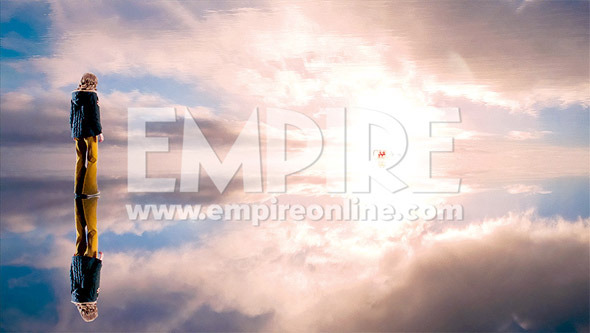 Empire has debuted a photo of actress Saoirse Ronan in the role of Susie Salmon for Peter Jackson's upcoming film, The Lovely Bones. Based on the best-selling book by Alice Sebold, The Lovely Bones tells the story of Susie Salmon, a 14-year-old girl from suburban Pennsylvania who is murdered by her neighbor. She tells the story from Heaven, showing the lives of the people around her and how they have changed, all while attempting to get someone to find her lost body. Mark Wahlberg is playing the role of Susie's father, Jack Salmon, after "creative differences" caused Ryan Gosling's departure. Rachel Weisz plays Abigail Salmon, Susie's mother.
This photo is interesting because it  shows the film's version of Heaven. Reportedly, Jackson and his art director clashed on set over how best to depict the ethereal location, so much so that it even caused the production to stop filming last May. So, what do you think of the photo? Does it look like everything you imagined Heaven to be? Head on over to Empire to see the image in all its high-resolution glory.
Update [Peter Sciretta]: Peter Jackson tells USA Today tonight: "It's God-less in the sense that when Susie dies, she finds herself caught in a place between Earth and heaven — she is in an 'In-Between,' as Alice Sebold calls it." The newspaper also offers a second photo from the film, of Stanley Tucci as George Harvey,  who is the culprit. Check out the second photo after the jump.
Peter Jackson's The Lovely Bones is scheduled to hit theaters on December 11th 2009.