Jon Ronson Scripting Two Fiction Features For Film 4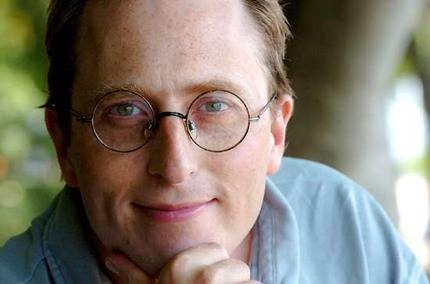 Jon Ronson is a journalist probably best known for his columns in The Guardian; guest appearances on This American Life; and the non-fiction books Them, which includes a series of reports about Ronson's misadventures with deluded conspiracists and similar crackpots, and The Men Who Stare at Goats, detailing the various lunatic-sounding 'psychic' operations, or PSYOPS, of the US military. Both books are genuinely hilarious and deeply frightening, and both have been optioned for feature film adaptation.
On top of this, however, Ronson has now tweeted that he himself is making his virgin excursion into fiction writing with two new screenplays for Film 4. Exciting stuff, because Ronson is definitely an interesting character with a very amusing world view.
In his initial tweet Ronson announced that he was 'feeling very happy with the films I've been writing.'. As he has previously made a number of documentaries – including one on Stanley Kubrick's colossal archive of research materials – I decided to tweet him in reply to inquire whether or not his writing is for fiction films. He then replied that they were, and that they would be the first fiction he has written. He also fired off the news that there were two of them, and that they were being written for Film 4.
Seeing as a rumor had hit my inbox a few weeks back that Ronson was working on something with Hammer and Tongs, the director-producer team behind Hitchhiker's Guide to the Galaxy and Son of Rambow, I also twitter-pushed Ronson on this too. No, these films aren't anything to do with Hammer and Tongs, he said, but he had recently taken a train trip with them. Vaguely mysterious – and really, it only makes me more curious to find out where that particular rumor started, and how.
My avowed fanship of the Hammer and Tongs back catalog, including their TV commercials and music videos, is keeping me pretty anxious to see how this all shakes out. All we know so far, I think, is that their last announced plan was to make their next feature film an animated one.
Them was reportedly being adapted into a feature film by Mike White and Edgar Wright, though that one didn't get past the scripting stage; The Men Who Stare at Goats is currently in post, having filmed with George Clooney, Ewen McGregor and Jeff Bridges amongst the cast and Grant Heslov holding the megaphone.