/Film's Brendon Connelly On The Radio Explaining Those 10 Influential Films...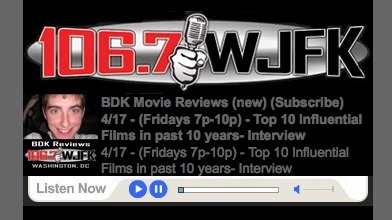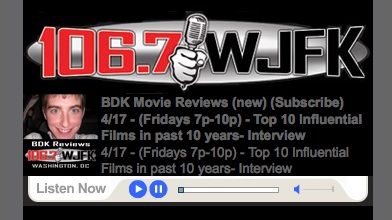 After posting my article on what might just be the Ten Most Influential Films of the Last Ten Years, I was invited onto Washington DC's WJFK radio to talk about it. The show was the BDK Movie Show (it stands for Big Daddy Kev, for those who were wondering – but I just called him Kevin) and it goes out every Friday night from 7pm til 10pm EST.
The segment with me became a podcast that you can download from iTunes, or stream or download from the WJFK site. You can also take a look at the full range of BDK-powered audio downloads which, for example, include the Neveldine and Taylor Crank: High Voltage interview that also featured on Friday night's show.
Thanks again to WJFK and Kevin McCarthy for featuring /Film on the show, and for giving me a chance to explain quite a bit more about why those particular ten films were on my list. Hopefully this will go someway to answering a number of the questions that came up in the comments section on the original post.
...oh, and yes, I know, I know. I meant four with one more promised, not three, but this was taking place at 1.30am my time.