First Look: Neill Blomkamp's District 9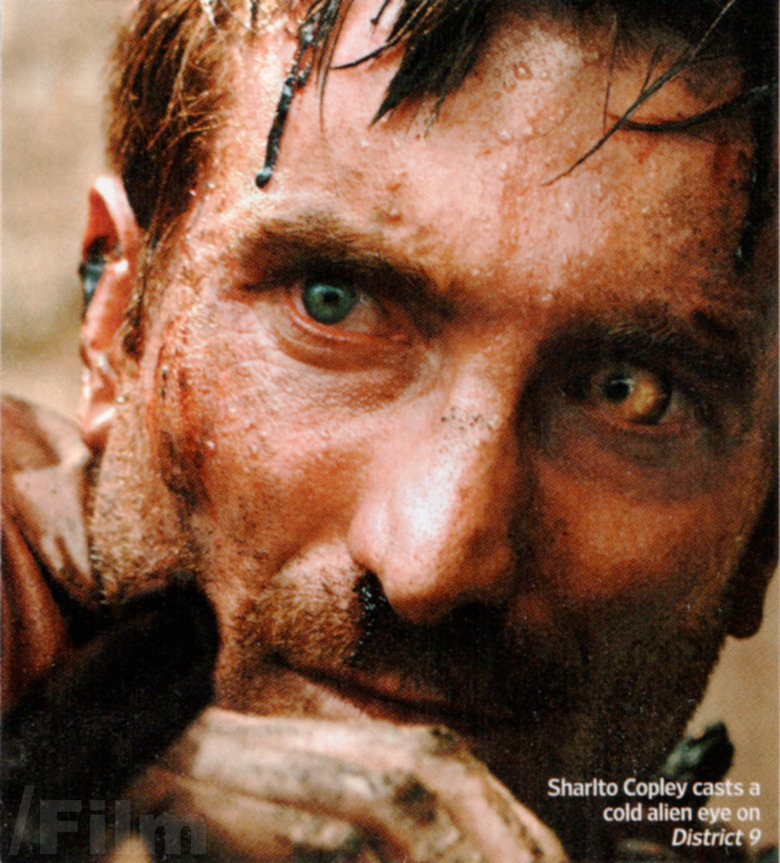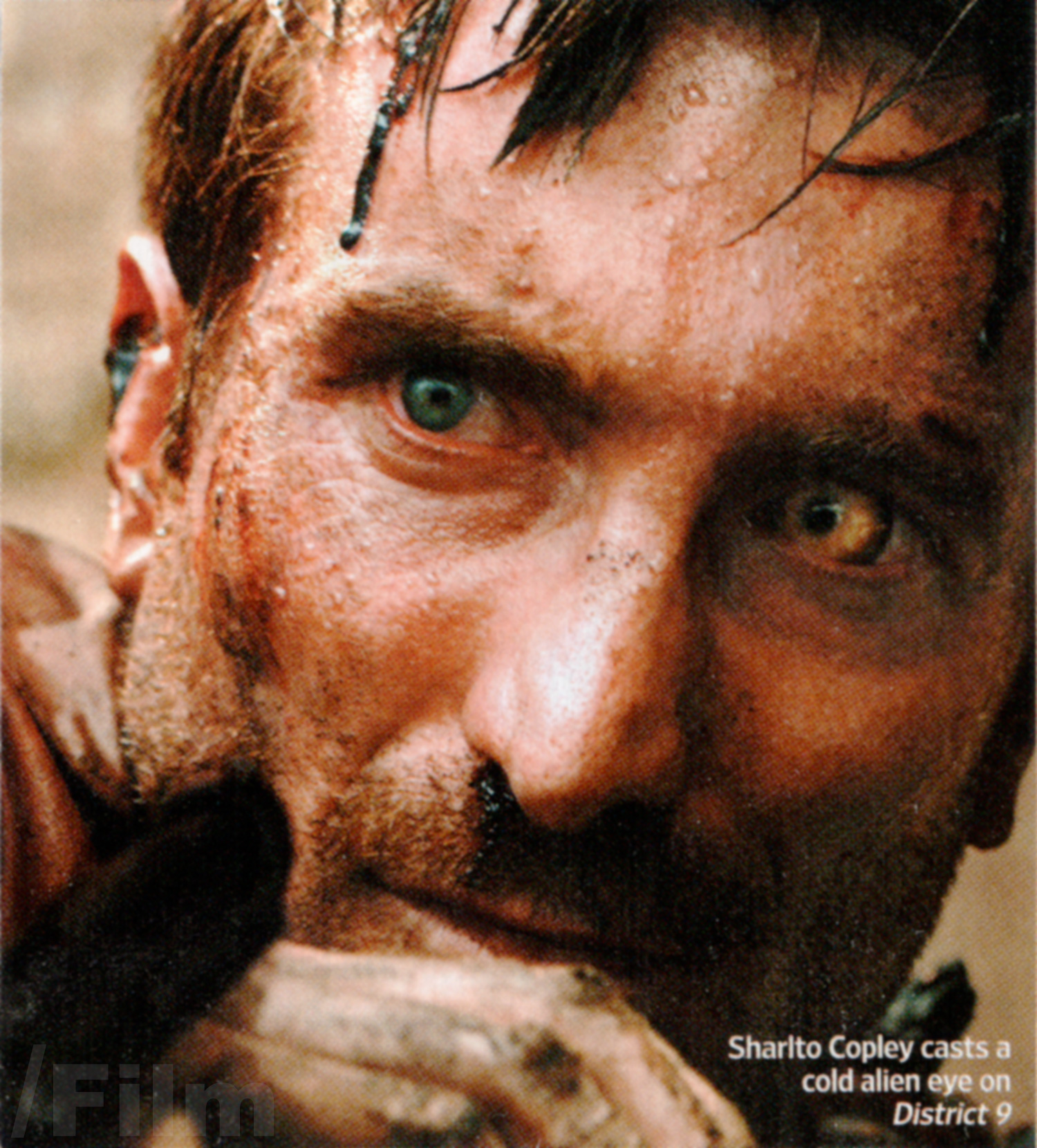 The teaser trailer for the Neill Blomkamp's District 9 was scheduled to hit theaters this weekend with Crank 2: High Voltage, but Sony Pictures pulled the trailer at the last minute. I wouldn't be surprised if the trailer was moved to Angels & Demons.
Blomkamp is the South African born short film and commercial director who hired to direct a big screen adaptation of Halo before "financial problems" forced the project back into development. District 9 is super secret sci-fi project produced by Peter Jackson, based on Blomkamp's short film Alive in Joburg.
Sony has released the first image from the film, but unfortunately it doesn't show the cool alien creatures featured in the movie. The photo features Wikus (Sharlto Copley), a Multi-National United agent who becomes infected by alien biotechnology. He must go on the run from the oppressive government into District 9, a internment camp where "non-humans" have been forced to live since landing on Earth nearly 30 years ago. Thanks to /Film reader Mike S for the tip.