First Look: H2: Halloween 2 Teaser Footage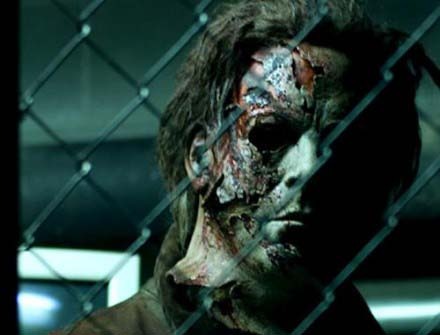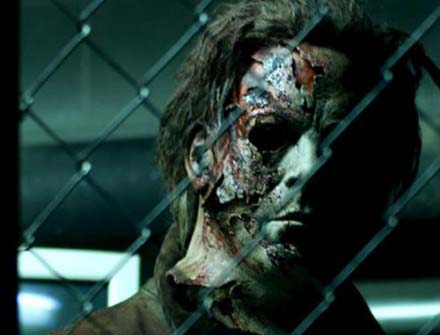 The first footage from Rob Zombie's H2 (Halloween 2) has appeared on Entertainment Tonight and it's actually worth a look. Not only does the clip briefly reveal the new mask for Tyler Mane's Michael Myers (look in the mirror), but it contains flashbacks/nightmare imagery of Young Michael Myers wearing the cheap-o clown suit from Zombie's prior film.
When I was on the set a few weeks ago, Young Michael was eerily wandering around Craft Services, and it was surreal seeing him (actor Chase Wright Vanek) eat dessert in his clown get-up alongside Dr. Loomis (Malcolm McDowell) and his bloodied sister Laurie Strode (Scout Taylor-Compton). We'll have a full set visit report shortly. The clip also shows a bit of the hospital setting that kicks off the film a la the original sequel. One thing is for sure: Zombie has been allowed total creative reign on this effort. And based on our chats, the producers could not be more adamant and encouraging with the bold character make-over. What say you?