Pooh's Heffalump Movie Scribe To Write Wanted 2?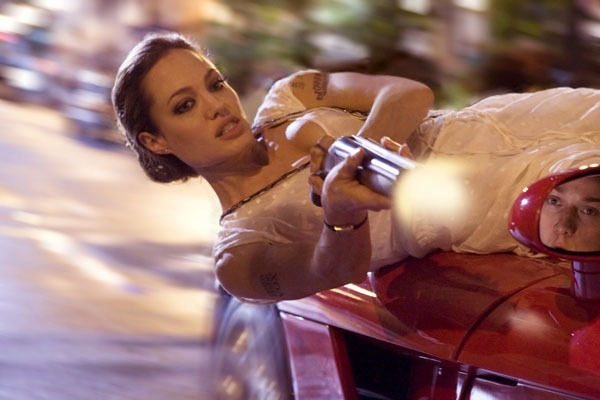 Universal has hired a new writer to pen a sequel to the popular comic book movie action film Wanted. Who did they hire? Evan Spiliotopoulos, co-writer of Pooh's Heffalump Movie and its DVD Halloween spin-off. It doesn't make sense, but it doesn't really have to make sense. The screenwriters of the first film wrote 2 Fast 2 Furious and Catch that Kid.
Comic book writer Mark Millar has provided a small story treatment and has said that Wanted 2 will also include some of the stuff that wasn't utilized from the first book for the movie – like chapters three and four. "So in the loosest sense it will be based on the book, but only very little." Chris Morgan penned an earlier draft of the script, but it is unknown if that has been completely scrapped.
In the video game Wanted: Weapons of Fate, which begins five hours after the events of the first film, the Russian mentions that Fox's body was missing. Some people believe that this could mean that Angelina Jolie's character somehow survived and could return for the sequel.
source: THR