Page 2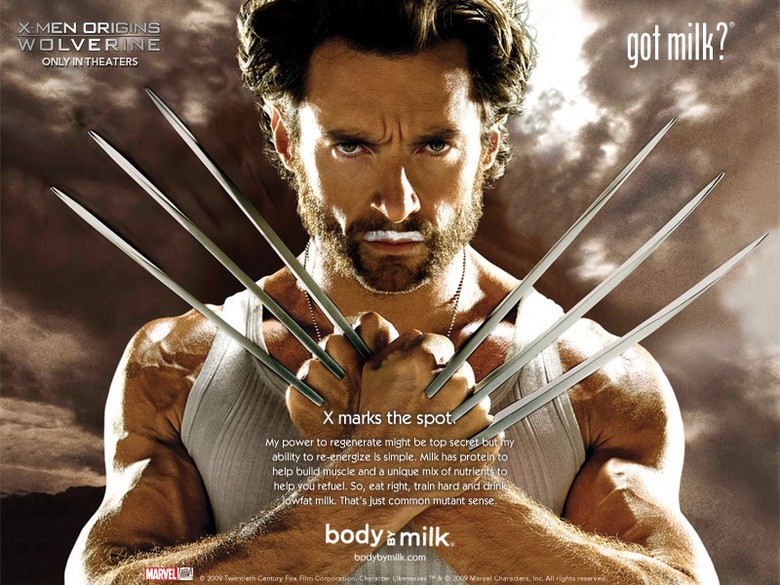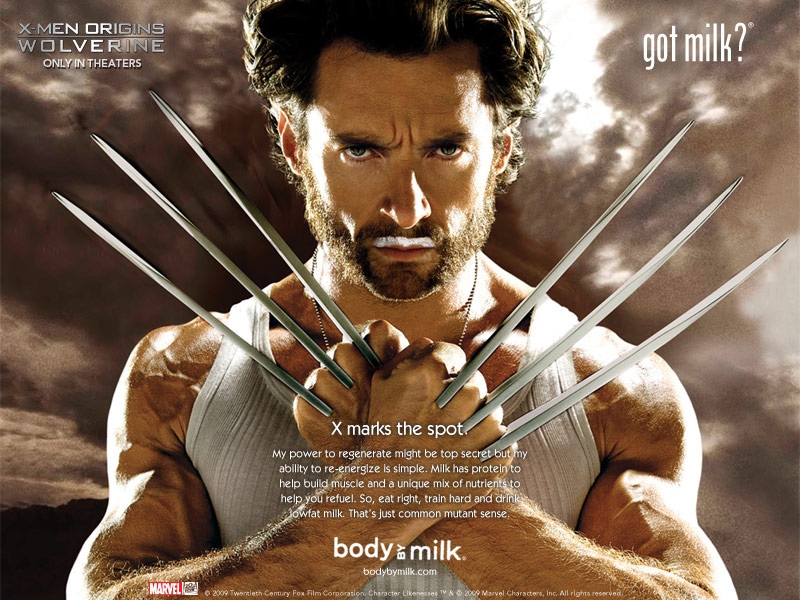 Hugh Jackman appears as Wolverine in this new Body By Milk advertisement, teaching kids that they too can grow adamantium claws if they drink a lot of dairy.
PostmodernBarney takes a look at the hidden real uncomfortable plot summaries in movie history. For example, Ghostbusters was really about a group of unemployed college professors who destroy hotels with nuclear weapons. (Thanks to Jen Yamato)
Sam Raimi's Drag Me To Hell has been rated PG-13 by the MPAA for "sequences of horror violence, terror, disturbing images and language." [ropeofsilicon]
A ton of new stories that just didn't make the front page of /Film, available after the jump.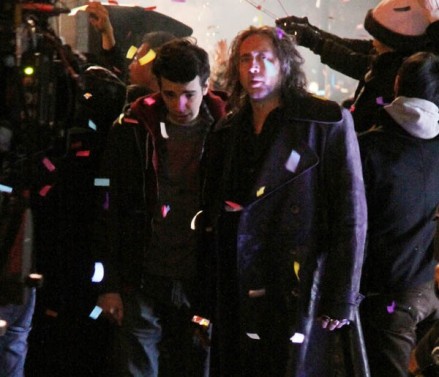 Production on Disney's The Sorcerer's Apprentice has moved into Chinatown this week to shoot some exteriors for what I can only guess is the Chinese New Year scene. [BadandUgly]
A $146 million, 750,000-square-foot film and television production studio is being constructed in Allen Park, Michigan. [wrap]
On Easter, President Obama read Where the Wild Things Are, one of his favorite books. I wonder what the president will think of Spike Jonze's film adaptation. [youtube]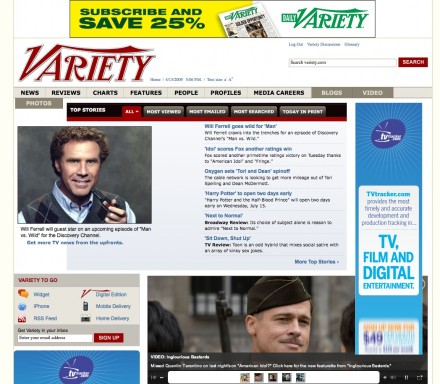 Wow, Variety changed their design to look more like The Hollywood Reporter... that makes sense... oh wait, it doesn't?"
Turkish Rambo is finally coming to DVD. [filmjunk]
A few clips from Michael Giacchino's Star Trek score are now online on Colosseum.de. The end title incorporates the theme from the original television series.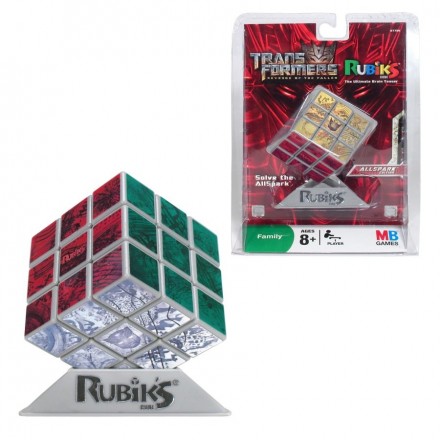 Milton Bradley is releasing a Transformers-branded All Spark-themed Rubiks Cube. [tfw2005]
Van Williams, who played the Green Hornet in the 1960's, will have a cameo in Michel Gondry's The Green Hornet. [MTV]
New Regency and 20th Century Fox are teaming to turn the classic TV series Father Knows Best into a feature film. [Variety]

Mini-LOL: Sweahearts has released Twilight-branded glittery heart shaped candies called "Forbidden Fruits," featuring the Twilight-related phrases such as "LAMB," "SOUL MATE," "BITE ME," "TRUST ME," and "DAZZLE." [filmdrunk]
Rotten Tomatoes caught up with Bai Ling (Crank 2, Southland Tales) and talked to the actress about her five favorite films: Casablanca, Traffic, In the Mood For Love, Red Corner, and Roman Holiday.
Richard Jenkins has signed to star opposite Julia Roberts in Eat, Pray, Love for Columbia Pictures. [variety]
Zooey Deschanel appears and provides vocals for a new Cotton commercial.
Cameron Crowe is working on a documentary about the band Pearl Jam. [playlist]
Roger Ebert responds to TCM's 15 Most Influential Films of All Time.
Japanese audiences would love to see a big screen movie adaptation of the video game Dragon Quest, according to an online poll. [/Gamer]
Zac Efron owns a DeLorean, and his favorite movie is Back to the Future. This makes us hate him a little less. Teen Hollywood has spun a quote from Efron, claiming that the High School Musical star would like to play Marty McFly in a new Back to the Future movie. Let's pray some Hollywood executive doesn't read this and get any "brilliant" ideas. [cinematical]
Sony Pictures Entertainment has acquired the motion picture rights to REMOTE CONTROL, a thriller novel by Mark Burnell about a former war correspondent, now British corporate intelligence analyst, who gets caught up in a conspiracy by Western corporations to destabilize the Chinese economy. Following the trail to the United States, he discovers that his former lover is also being pursued. On the run together, they try to unravel the mystery of the conspiracy while trying to stay alive. [PRN]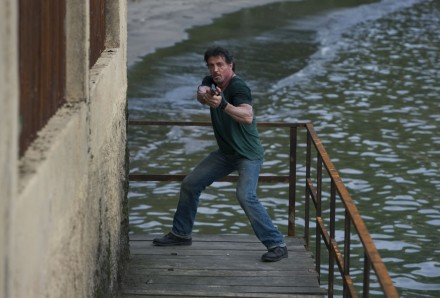 Another new photo is released of Sylvester Stallone in The Expendables
Cinematical has a list of seven great directors who started with B-movies.
Rocksteady Games has released another trailer for Batman: Arkham Asylum, which focuses on the reveal of Bane. [/Gamer]
Someone finally made a video game based on the SAW horror film franchise. Watch the trailer below.