Books Of The Dead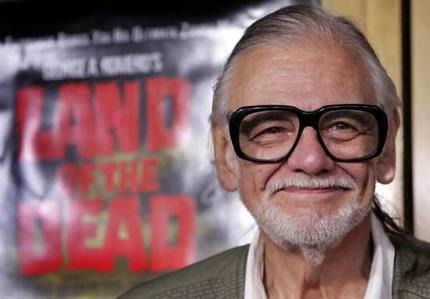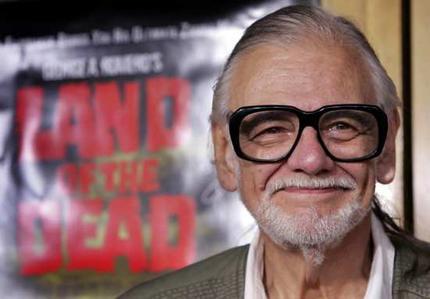 New York's Grand Central Publishing are negotiating with George Romero for the rights to publish two new novels set in the world of his ...of the Dead films. Dread Central appear to have only assumed that Romero will write the novels – I'm assuming the opposite and betting that, at best, the books are 'co-written' by him, or ghostwritten from a premise of his. He has other things to do, I feel. Like making some more of those great ...of the Dead films.
The report tells us that the first book would be published in the summer of 2010 with the second to follow "sometime after that" – which, frankly, could have been reported as "the first will be published in summer 2010" but perhaps Uncle Creepy was trying to boost his word count. We've all been there.
I think one appealing factor of a Dead novel would be that it would totally unfettered by some of the basic limitations of cinema. Budget would be no issue, of course and dead actors could be resurrected, or actors could be made young again. And it might even dare to be more politically aggressive than Romero's films (if such a thing is possible) because it doesn't have to make so many millions from the masses.
There are already some Romeroverse zombie comics out there, including The Death of Death from DC's Toe Tags, which was apparently adapted from an unused film script of Romero's; and also adaptations of Dawn and Land of the Dead (at least).
The zombie movie market has actually been flooded of late, going so far that I've heard word even low-rent distributors are thinking twice before picking up undead-based pictures for straight-to-DVD release. I'm glad it's going to calm down on the flesh-eating front for a while, despite the zombie subgenre undoubtedly being my particular favourite.