Mark Romanek's Never Let Me Go Shooting, Cast Added, TwitPics Posted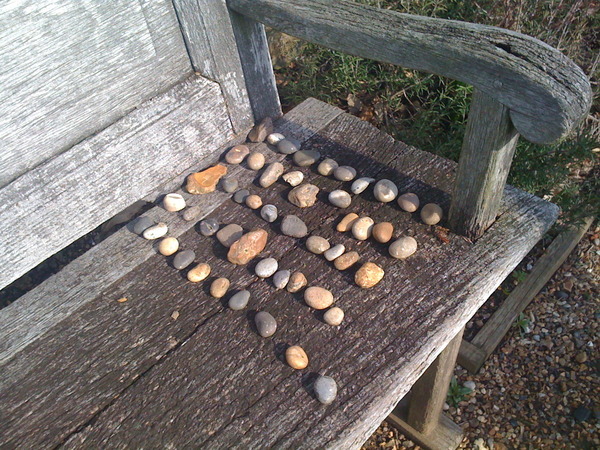 Shooting has this week started on Mark Romanek's Never Let Me Go, an eerie but tender science fiction drama adapted from the novel by Kazuo Ishiguro. Already announced as starring were Keira Knightley, Andrew Garfield and Carey Mulligan, with Sally Hawkins, Nathalie Richard, Andrea Riseborough and Charlotte Rampling now named as members of the supporting cast by ScreenDaily.
Staggering stuff – Garfield, Mulligan, Hawkins and Riseborough are amongst the very best of this new generation of UK actors. To see them all lined up to contribute, and collaborate with Romanek, teases me cruelly with an almost absurd anticipation for the finished work.
More details, and images, after the break.
The novel's story revolves around three friends growing up at a somewhat idyllic boarding school and then, later, their attempts to understand their place in the world. Suffice to say, it's an odd, strange, sad but ultimately very identifiable role they are expected to play. I'm reticent to give away any more because having now read the novel, and as a result being powerfully moved, I almost want to lure you into the movie as untouched as possible. (Having said that, I knew exactly what the big ideas in the book were going to be before I began reading, and I still wrenched me to the point that I'm sometimes put it down for a day or two, unable to either carry on or to stop thinking about it).
The title Never Let Me Go comes from a song featured heavily in the novel, recorded by Judy Bridgwater who, to the best of my knowledge, is a fictional character. Presumably Romanek will have to cast a contemporary singer as Bridgwater's voice and where I expect he might go for an unknown, or a session artist, he may just plump for a celebrity. I'm very curious to hear the song as featured in the film – an amazing amount rests upon it, and I'm thankful somebody as knowledgable and sensitive to music as Romanek is in charge.
Over the last couple of weeks or so, Romanek has been posting a series of mysterious images to his Twitter account. I assumed they could possibly be from his location scouting for the film – they certainly seem to relate to some of the settings necessary – or simply just pictures he's been taking of the UK while he's been working here. Either way (and when they aren't of Spike Jonze) many of them do evoke a perspective he's presenting on the landscapes and architecture of this fair isle, and therefore perhaps provide a hint of the aesthetic we might expect from the movie. I've put some at the bottom of this post, and another at the head.
I've said it before but I'll say it again: Romanek is an uncommonly capable filmmaker, with a great sensitivity to imagery and an amazing skill with the elements of style. One Hour Photo is undoubtedly one of the best films of the last decade, Never Let Me Go seems just as certain to be as impressive.