/Filmcast Ep. 46 - Observe And Report (GUESTS: Katey Rich From Cinemablend And Whitney Matheson From USA Today)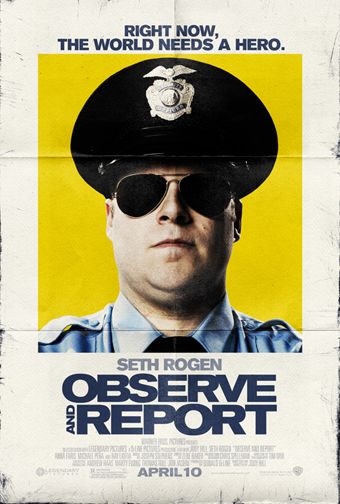 In this episode of the /Filmcast, David Chen, Devindra Hardawar and Adam Quigley discuss the ideal business situation for 3-D glasses at theaters, get excited about Duncan Jones' Moon, deconstruct the awfulness of Marley & Me, and reflect on the brilliance of Jody Hill. Special guests Katey Rich from Cinemablend and Whitney Matheson from USA Today's Popcandy blog join us.
You can always e-mail us at slashfilmcast(AT)gmail(DOT)com, or call and leave a voicemail at 781-583-1993. Join us next MONDAY night at Slashfilm's live page at 9 PM EST / 6 PM PST as we review Crank 2.
Download or Play Now:
Subscribe to the /Filmcast:
Shownotes
Introduction
What Have We Watched
David Chen (2:10): Through a Glass Darkly
Katey Rich (3:47): Star Trek: The Motion Picture, Anvil!: The Story of Anvil, State of Play
Devindra (12:24): Marley and Me, Mirrors
News Discussion
Featured Review
Credits
Check out our sponsor Bonaroo.co.uk and use the code "filmcast" for free shipping to the U.S.!
Contact us at our new voicemail number: 781-583-1993
You can donate and support the /Filmcast by going to www.slashfilmcast.com and clicking on the right-hand side "Donate" links!