TCM's 15 Most Influential Classic Movies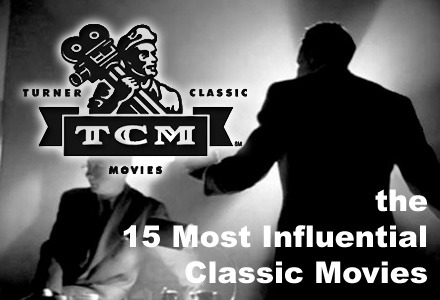 To celebrate their 15th anniversary, Turner Movie Classics has released a list of the 15 Most Influential Classic Movies.
"This list of movies signifies films that TCM has deemed influential in the arena of film and the culture that produced them. These are not necessarily the most important films, nor representative of 'firsts' in film history—these are the movies that shaped the cinema and the audiences that viewed them."
I'm embarrassed to admit that I've only seen 11 out of the 15 films listed. But the remaining four have been added to my must-watch list. How many of the films have you seen? Full list after the jump.
2. Battleship Potemkin (1925)
3. Metropolis (1927)
4. 42nd Street (1933)
5. It Happened One Night (1934)
6. Snow White and the Seven Dwarfs (1937)
7. Gone with the Wind (1939)
8. Stagecoach (1939)
9. Citizen Kane (1941)
10. The Bicycle Thief (1947)
11. Rashomon (1950)
12. The Searchers (1956)
13. Breathless (1959)
14. Psycho (1960)
15. Star Wars (1977)
via: Ropes of Silicon