Ghostbusters 3 To Feature "Lots Of Cadets, Boys And Girls"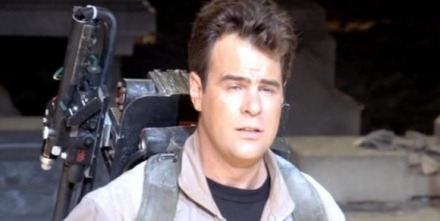 What we know so far: Office scribes Lee Eisenberg and Gene Stupnitsky are writing a screenplay for Ghostbusters 3, which will bring most of the original cast members back in a mentor capacity, and introduce a whole new generation of Ghostbusters. Harold Ramis insists that "everybody" from the film's original cast will return, but some, like Sigourney Weaver are still hesitant about returning.  Dan Aykroyd teases a few new details in a chat with MTV :
"There will be a whole new generation that has to be trained, and that whole new generation will be led by an individual who you'll all love when you meet him but I'm not going to tell you anything yet," teased Aykroyd. "They'll be lots of cadets, boys and girls, who'll be learning how to use the psychotron, the accelerators and all the new stuff, the neuron splitter, which is going to be the interplaner, interceptor and all these great tools that they're going to have, to flip from dimension to dimension."
It sounds like the Ghostbusters won't just be passing the torch over to a new team, but possibly training a larger group? I might be reading too much into what Aykroyd said, specifically the phrase "lots of cadets". But it definitely doesn't seem like there is just one or two new members, but instead an large group.