McG's Spring Awakening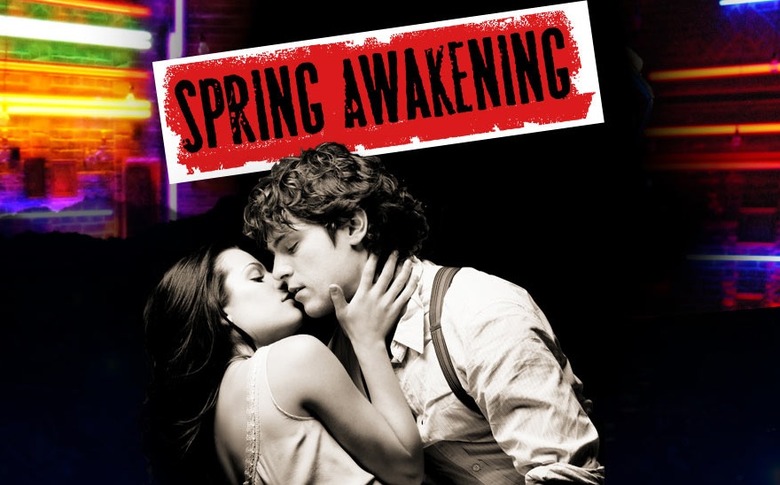 Terminator Salvation is gearing up to hit theaters in this summer, and director McG is beginning to add a bunch of potential projects to his plate: the already announced Terminator Salvation sequel, 20,000 Leagues Under The Sea: Captain Nemo and an action/thriller titled Dead Spy Rising.
One more movie to add to the list is a big screen adaptation of the Broadway rock musical Spring Awakening. McG is in talks to develop the movie with the original books and lyrics writer Steven Sater. McG would also produce with his production company, Wonderland Sound and Vision. The project is not yet set up at any studio, but Warner Bros has a first-look at any of McG's Wonderland projects.
The musical is based on the controversial 1891 German play of the same title, which was banned in Germany due to its portrayal of masturbation, abortion, rape and suicide. Set in late-nineteenth century Germany, the story follows a group of teenagers who are discovering the "inner and outer tumult of sexuality." Winner of 8 Tony-Awards including Bst Musical 2007. After the jump, I've also included the official plot synopsis and the music video for the song "Bitch of Living" to give you a better idea of tghe tone and sound of the stage production.
[flv:http://media.springawakening.s3.amazonaws.com/videos/bitchofliving_full420kbps.flv 460 400]
SPRING AWAKENING takes its inspiration from one of literature's most controversial masterpieces – a work so daring in its depiction of teenage self-discovery, it was banned from the stage and not performed in its complete form in English for nearly 100 years.
It's Germany, 1891.  A world where the grown-ups hold all the cards.  The beautiful young Wendla explores the mysteries of her body, and wonders aloud where babies come from, till Mama tells her to shut it, and put on a proper dress.
Elsewhere, the brilliant and fearless young Melchior interrupts a mind-numbing Latin drill to defend his buddy Moritz – a boy so traumatized by puberty he can't concentrate on anything.  Not that the Headmaster cares.  He strikes them both and tells them to turn in their lesson.
One afternoon – in a private place in the woods – Melchior and Wendla meet by accident, and soon find within themselves a desire unlike anything they've ever felt.
As they fumble their way into one another's arms, Moritz flounders and soon fails out of school.  When even his one adult friend, Melchior's mother, ignores his plea for help, he is left so distraught he can't hear the promise of life offered by his outcast friend Ilse.
Naturally, the Headmasters waste no time in pinning the "crime" of Moritz's suicide on Melchior and expel him.  And soon Mama learns her little Wendla is pregnant.  Now the young lovers must struggle against all odds to build a world together for their child.
source: THR