/Film Is Hiring A News Writer! Do You Have What It Takes?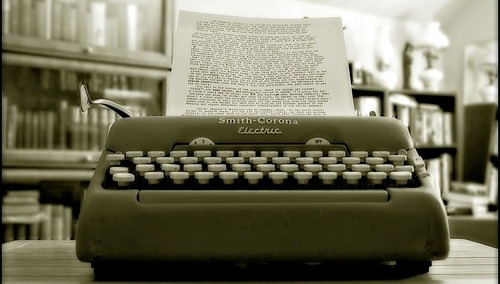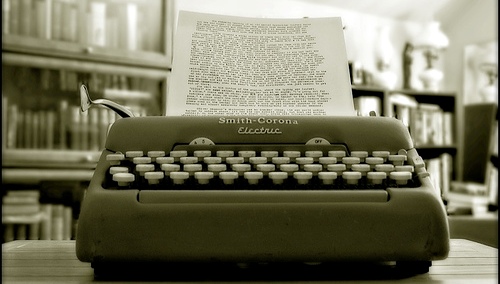 Do you like reading /Film? Do you voraciously consume any film news you can get your hands on? Do you enjoy writing? Do you have an encyclopedic knowledge of film that borders on creepy or annoying? Do you have an interesting perspective on film news that you are able to articulate in an interesting and eloquent way? If the answer to any or most of these questions is "Yes," you may have what it takes to be a writer for /Film! Hit the jump for more details.
With our numbers constantly growing, /Film is looking to hire a new writer to help write film news for the site. Here is what we're looking for in the position:
We want someone who is able to produce about 4 articles per day, mostly in the hours between 8 AM EST and 2 PM EST.
We want someone who will write up film news, NOT reviews/features/editorials/anything else etc.
Each article you write will most likely be an assigned topic, and should be around 300-500 words (if you're familiar with the site, you know what these should look like).
Past experience is a huge plus but not required.
While the position will start as a short-term freelance position, if things go well, there exists the option for something more permanent and long-term.
Applicants should be easily reachable by phone or IM during business hours.
You will be paid a flat-rate and modest amount (industry standard) per article.
Still interested? E-mail your application to me at davechensemail(AT)gmail(DOT)com. In the subject line, write "Slashfilm Writing Application." Anyone unable to follow this simple instruction will be instantly disqualified from consideration. Your application should include the following:
Please include TWO original writing samples. These should be write-ups of two pieces of film news that you found interesting this week. In other words, we want to see how you would write up news for /Film.
No "cover letter" is required, but please write a few sentences (or if you want, paragraphs) describing your experience and your interest in the position.
No resume is required, but if you have one that is relevant, send it!
If you have past experience writing for a blog or website, please send a few links that demonstrate your best work.
Some other caveats: Assuming we get the volume of e-mail we want, it will be impossible for us to respond to all the e-mails. We apologize for this, but please know that we will read through every application e-mail. If we like your e-mail, we will respond to you. Additionally, it's preferred that if you are writing film news, you do so exclusively for /Film (i.e. that will not write film news for other sites while writing for /Film). If you have a personal blog/website, this may be negotiable.
The deadline for applications is FRIDAY, APRIL 24, 2009.
*phew* With all those messy details out of the way, I can confidently say that writing for /Film is a blast and that editor-in-chief Peter Sciretta is one of the nicest and coolests Webmasters on the internet. We hope to see your applications, and thanks for your interest!
[Photo from Flickr user olivander]