Page 2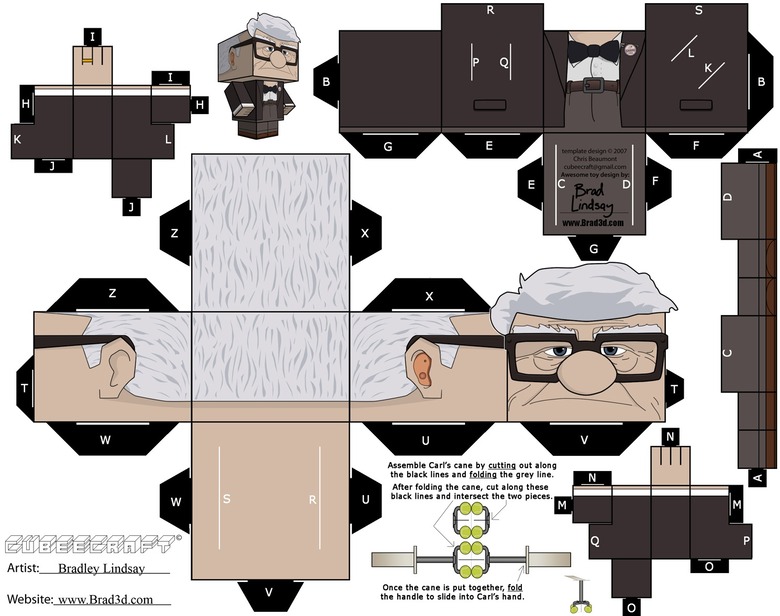 CubeeCraft has released a Carl Fredricksen papercraft from the Pixar film Up.
Tweet of the weekend: ThatKevinSmith : A H'wood tour bus stops in front of my house every hour, and I overhear a small portion of my life story being told to unimpressed tourists
Borat director Larry Charles is in final talks to helm Columbia Pictures comedy Winter's Discontent, about "a sexually frustrated widower who moves into a retirement community with his best buddy — looking to get laid." [CS]
28 stories, 9 photos and  3 videos which didn't make the /Film front page, available after the jump.
See a clip above of Academy Award-winning screenwriter Diablo Cody's guest appearance on 90210.
Time takes a look at the top 10 Jesus movies of all time, and yes, Monty Python's Life of Brian made the list.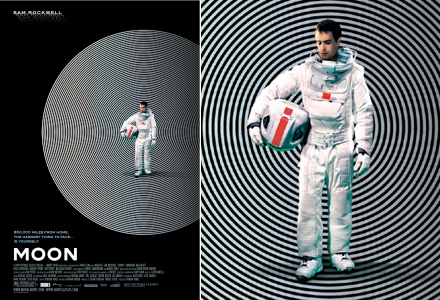 AICN has premeired a new poster for the Sam Rockwell sci-fi space film Moon.
Apparently there is a viral going on for JJ Abrams Star Trek that almost nobody noticed? Isn't the whole point of a viral to have it play out over an extended length of time to keep the fans/participants interested, while gaining attention through word of mouth?Well the Star Trek viral appears to be a last minute thing. [ Trek Movie]
Michael Bay tells MTV that "there's no car chase in" Transformers: Revenge of the Fallen.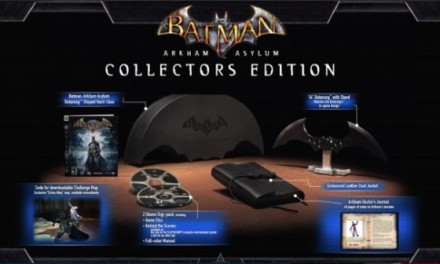 A $100 collector's edition of the video game Batman: Arkham Asylum will be released with a 14? Batarang with stand, 48-page Arkham doctor's journal, behind the scenes DVD,  and an exclusive level code. [/Gamer]
At the bottom of the html for scottpilgrimthemovie.com, you'll find a hidden Easter Egg:  Easter Eggplant Parmigiano & Tomato Sauce recipes.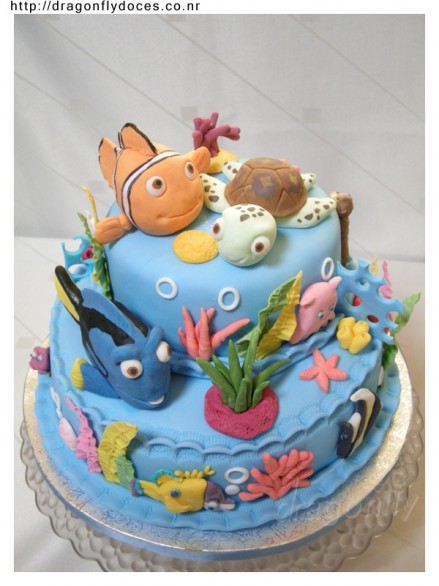 DragonflyDoces created this Finding Nemo-inspired cake.Maggie Gyllenhaal has signed on to star in the sequel to Nanny McPhee, which starts filming next month. [production weekly]
According to the Daily Mail , Legendary film director John Huston's house "was specially designed so several mistresses could visit at once without bumping into each other". (via Fark )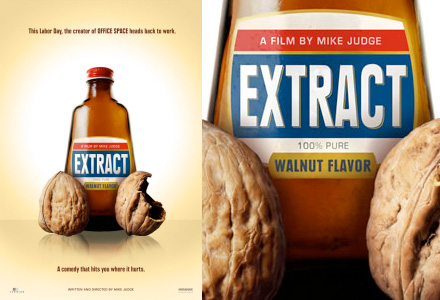 HitFix has the poster for Mike Judge's Extract.
The JAWS fan documentary The Shark Is Still Working will be screening on Saturday May 2nd at the Los Angeles United Film Festival. [AICN]
The music video for Feist's The Water is a pretentious 15 minute short film directed by Broken Social Scene's Kevin Drew and starring David Fox and Cillian Murphy. [videogum]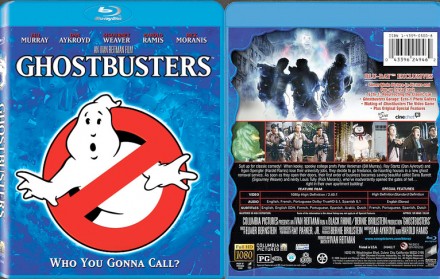 Check out the full front and back cover art for the Blu-Ray release of Ghostbusters. [shock]
After 33 years, sci-fi and fantasy magazine Starlog has ceased publication of the print magazine and will now become a web-only digital edition.
Robert Downey Jr already feels like "there's going to be a Sherlock Holmes 2." [MTV]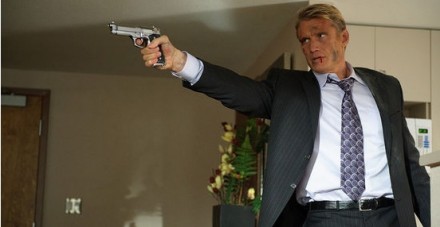 FirstShowing has found photos from Dolph Lundgren's upcoming B-movie Icarus.
WOW. The hand model from the Twilight book cover is set to appear at the Eye Con Twilight 2009 convention, but will the vampire-obsessedteens pay $30 to get a photo with the woman with the famous hands? [ ConventionFans]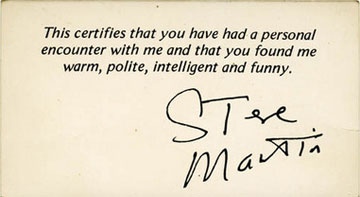 JoBlo has a photo of a card that Steve Martin gives fans who ask him for autographs. Very cool.Entertainment Weekly takes a look at 20 Memorable Mall Scenes.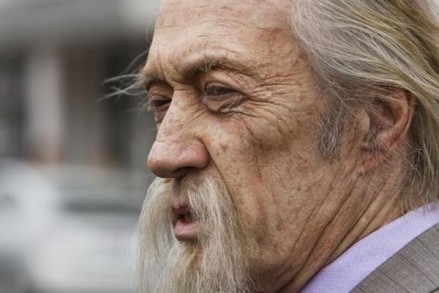 Did you know David Carradine plays the new villain in Crank 2: High Voltage? Yep, his name is Poon Dong.CinemaBlend's Katey Rich has an article titled "Seth Rogen is a Rapist, And That's Okay," which takes to task a scene in Observe & Report where Rogen's character has sex with a drunken and druged Anna Farris.
Moviefone has a video from the set of Judd Apatow's Funny People:
The video below is a viral for the release of the direct-to-dvd movie S. Darko.