Michael Sheen Returns To Vampire Land For Twilight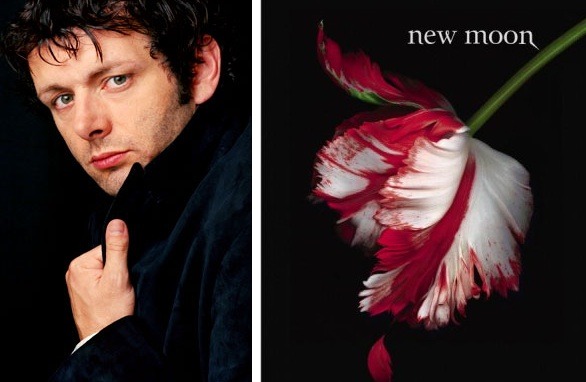 Michael Sheen played Lucian, leader of the Lycans in not one, not two but three Underworld films – two of which I can personally identify as being particularly tedious, the third of which I'm passively avoiding. Now he's set to switch sides and head up the Vampires as Aro, boss of the fangsters in New Moon, Chris Weitz's Twilight sequel.The Daily Mail got the story and a quote from Weitz to back it up:
Michael's role is so important because he's the head of all vampires. Aro is, on the surface, a very gracious and friendly vampire, but beneath that he is a tremendous threat.
Weitz is definitely a more interesting and talented director than his brother, and his 'active pursuit' of Sheen is a class play. He's taking this film seriously when it would be so easy not to. Any shortcomings of The Golden Compass were not through Weitz' sincerity and hard work.
Aro doesn't seem to be one of the main characters in New Moon – fans of the 'saga', please fill in the blanks in the comments – but he does seem set to recur in future installments. Weitz has done a favour for whatever director takes over the franchise with film three by getting Sheen on board.
We in the UK have been fortunate enough to receive a good hunk of Sheen already this year with Tom Hooper's excellent The Damned United. That's one of Sheen's biopics, and adds notorious football manager Brian Clough to a gallery of real-life roles that's probably extensive enough to earn him a mention in the Guinness Book of Records. Here are the others, by my count: Robbie Ross in Wilde; Tony Blair in The Deal and The Queen (and, soon, The Special Relationship); Jeremy Dyson in The League of Gentlemen's Apocalypse; Kenneth Williams in Fantabulosa; Nero in Ancient Rome: The Rise and Fall of an Empire; HG Wells in HG Wells: War With the World; and David Frost in Frost/Nixon.
I'm always impressed by that list. I'm curious how deliberate it is that Sheen has ended up playing so many biographical characterisations. He seems to suggest it's accidental, but this score seems way outside of any random roll of the roles. At the very least, this constitutes the most flexible flavour of typecasting I've ever seen.