The Ugly Truth Movie Trailer #2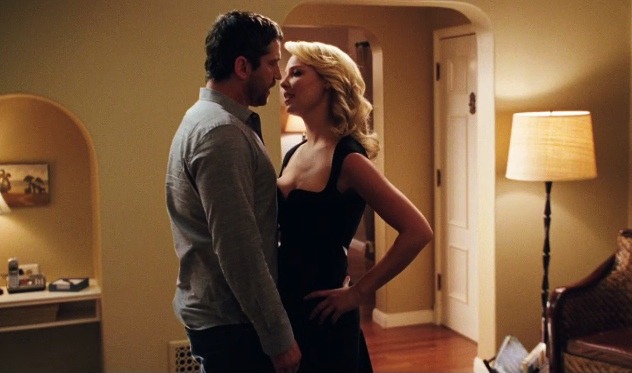 Columbia Pictures has released the trailer for the Robert Luketic (21, Legally Blonde) directed romantic comedy The Ugly Truth. Katherine Heigl plays Abby Richter, a romantically challenged morning show producer whose search for Mr. Perfect has left her hopelessly single.  She's in for a rude awakening when her bosses team her with Mike Chadway (Gerard Butler), a hardcore TV personality who promises to spill the ugly truth on what makes men and women tick.
Basically, we have your paint by numbers romantic comedy, complete with the cute-yet-somewhat-bitchy female lead who is able to change the a**hole-yet-"extremely hot" male lead into a somewhat like-able caring guy by the time the credits roll. And normally I'd just write this film off, but the screenwriters involved wrote 10 Things I Hate About You, which was one of my favorite high school romantic comedies of all time.
At ShoWest, Sony screened a scene from the film in which through a series of convoluted yet somewhat believable events, Heigl's character ends up wearing remote controlled vibrating panties to a business meeting. The remote falls out of Heigl's purse, and finds its way into the hands of a child at one of the other tables, who begins to play with it. The result is an orgasmic comedic restaurant scene which makes the infamous scene from When Harry Met Sally look like a Disney movie. Listen, I'm not saying the film is going to be hilarious, but the scene they showed was pretty damn funny. The trailer on the other hand, not so much. You can watch the trailer below, and tell me what you think in the comments.
[flv:http://bitcast-a.bitgravity.com/slashfilm/trailers/theuglytruth2.flv 470 264]
You can watch the trailer in high definition on MySpace. The Ugly Truth hits theaters on July 24th 2009.