Page 2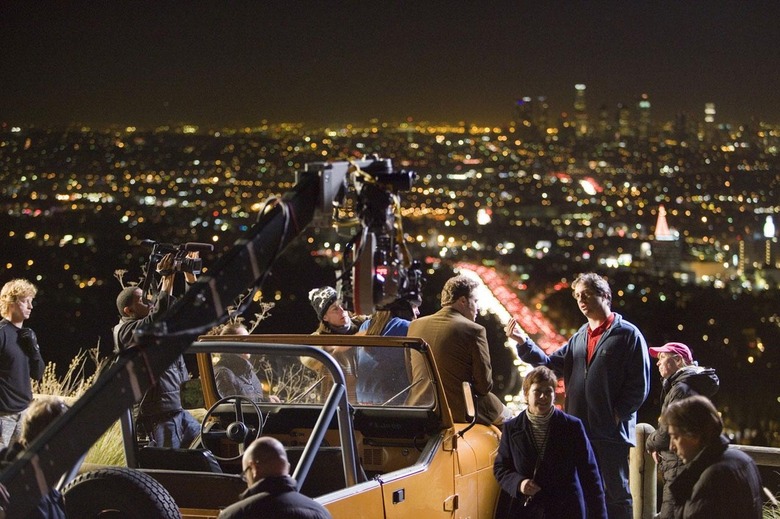 ComingSoon has this new set photo from Judd Apatow's Funny People.
Rob Zombie was approached by David Fincher and Kevin Eastman to direct a segment of their proposed revival of the animated anthology Heavy Metal , doing "something that could fuse his story with his music." [Shock]
26 stories, 8 photos and  2 videos which didn't make the /Film front page, available after the jump.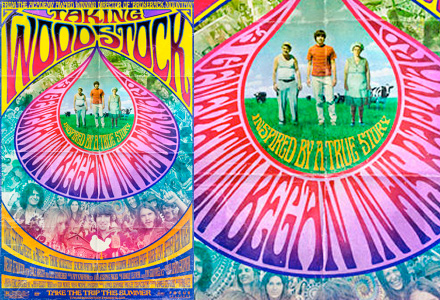 RollingStone has the first retro-styled poster for Ang Lee's comedy Taking Woodstock.
Brittany Murphy and David Zayas have joined the all-star cast of Sylvester Stallone's The Expendables. [THR]
Aziz Ansari has filmed a documentary directed by Human Giant's Jason Woliner about his character Randy, which will appear on the DVD of Judd Apatow's Funny People. [Collider]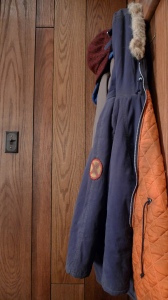 /Film reader Lee L created this music video to celebrate the tenth anniversary of The Matrix.
Edgar Wright has posted a photo of Scott's jacket complete with X-Men patch from his upcoming adaptation of Scott Pilgrim vs. The World.
Producer Frank Marshall says that a "Press release and photos of the cast of THE LAST AIRBENDER will out in June".
Toy Story 3 director Lee Ukrich says that "Directing an animated movie is like having to take the S.A.T. every single day for three years."
CHUD has a good primer for those of you who might want to be a movie critic.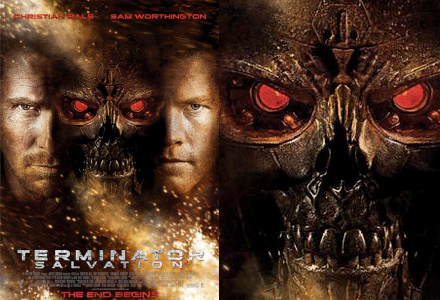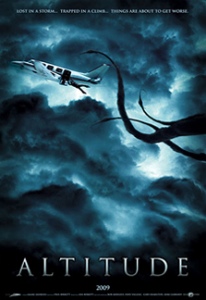 IMPA has a new poster for Terminator Salvation.
Shock has the poster for Kaare Andrews' Altitude, about a rookie pilot and her four teenage friends find themselves in a showdown with a malevolent supernatural force after a mysterious malfunction sends their small plane climbing out of control.
The Philip K. Dick story "Do Androids Dream Of Electric Sheep?," which inspired Blade Runner, will be adapted into a 24-issue comic book series by publisher Boom Studios. [Splash]
ABC will air the final three episodes of Pushing Daisies over three consecutive Saturdays, from May 30 to June 13. [AICN]
Hugh Jackman has condemned the internet leak of X-Men Origins: Wolverine: "It's a serious crime and there's no doubt it's very disappointing — I was heartbroken by it."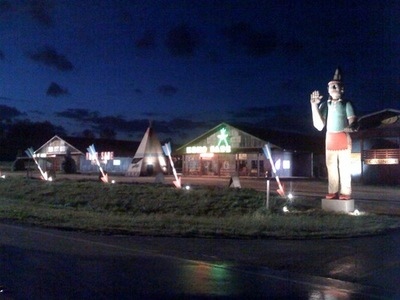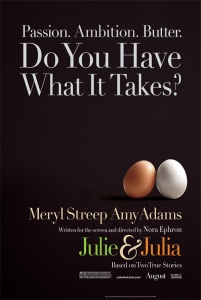 Filmmaker Ruben Fleischer has twittered a photo of one of the sets built from scratch for Zombieland. The film wrapped tonight.
FirstShowing has the poster for Nora Ephron's Julie & Julia, starring Amy Adams as Julie Powell and Meryl Streep as Julia Child.
J.J. Abrams has approached Leonard Nimoy to play a pivotal role on the television series Fringe. [EW ]
Al Pacino will play Napoleon Bonapart in Betsy and the Emperor. [FirstShowing ]
Overture Films will distribute Paper Heart, a hybrid documentary-scripted comedy starring Charlyne Yi and Michael Cera which premeired at the 2009 Sundance Film Festival. [Variety]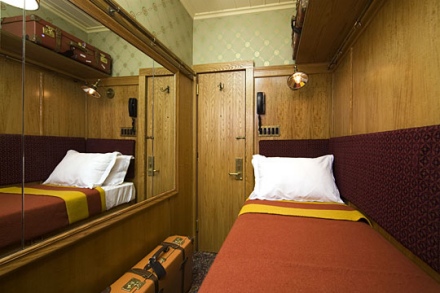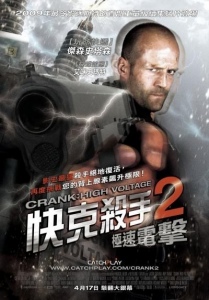 The Jane micro-hotel in New York City was inspired by the the films of Wes Anderson. [npr]
I love this Asian poster for Crank 2: High Voltage. [IMPA ]
Bloody-Disgusting received a rumor claiming Elisabeth Shue (Adventures in Babysitting, Back to the Future II, The Karate Kid) is "a likely candidate" to star in Dimension Films' Piranha 3-D.
Paramount has released a free Star Trek iPhone app, a pretty horrible motion-tilting 3D phaser. [itunes ]
Last year's Lost finale was titled "Frozen Donkey Wheel," this season's final episode is named (highlight to see the invisotext)  "The Incident," and the code name for its climactic twist is "The Fork in the Outlet."
It was Mickey Rourke's first day shooting Iron Man 2 today, and Jon Favreau tweeted that "Rourke does not disappoint."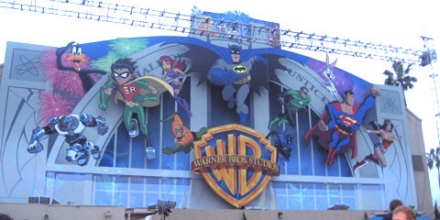 Cartoonbrew has a look at the newly unveiled more-superhero centric mural on the Warner Bros Animation building.
Scott from WeAreMovieGeeks ' 4 year old daughter Hollyn reviews Hannah Montana: The Movie.