Two New Star Trek Clips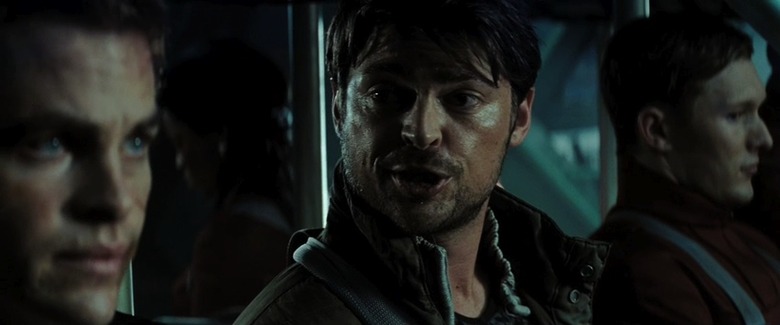 And let the overexposure of Star Trek clips begin! Paramount Pictures has given MTV the first clip from the new JJ Abrams reboot, which features Chris Pine as James T Kirk hitting on Uhura (Zoe Saldana) in a local bar.
Yahoo has a second video clip titled "Disease and Danger" which features the introduction of Karl Urban as Dr. Leonard 'Bones' McCoy, who is just a little nervous about flying. Watch the clips after the jump.
[flv:http://bitcast-a.bitgravity.com/slashfilm/trailers/startrekclip2.flv 470 196]