Cool Stuff: LEGO Movie Theater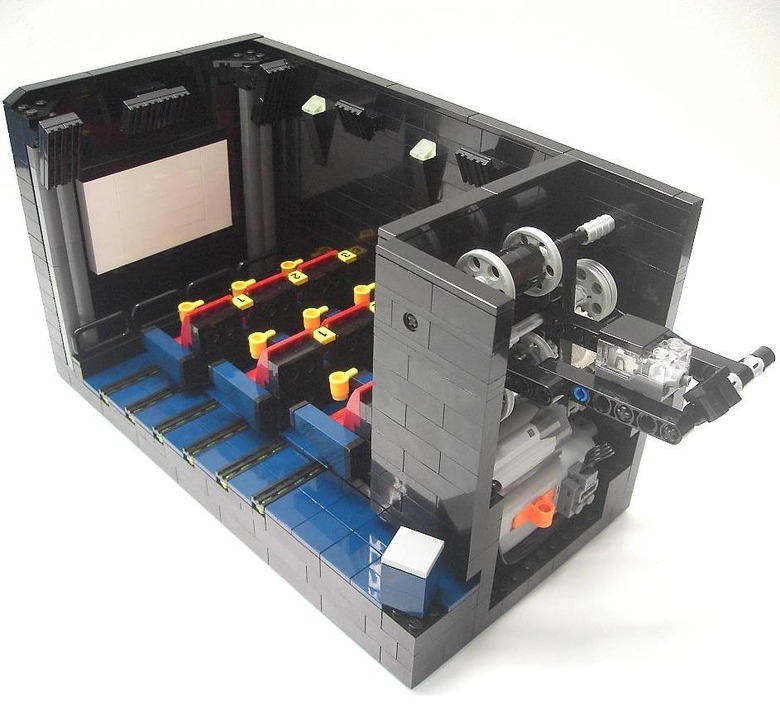 Richardo M Oliv created a completely working 9-seat LEGO movie theater, complete with a working film projector. Of course, using the latest and greatest available LEGO technology means that the projector can only display a few frames a second. You can check out more photos of the creation on BrickShelf or check out a video of the projector in action, embedded after the jump.
Cool Stuff is a daily feature of slashfilm.com. Know of any geekarific creations or cool products which should be featured on Cool Stuff? E-Mail us at orfilms@gmail.com.

via: Dans Data