Iron Man 2 Begins Production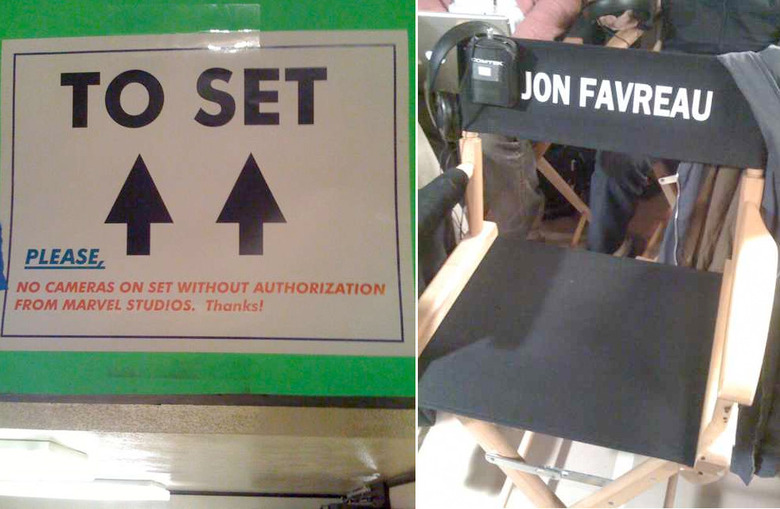 Iron Man 2 has begun filming. The sign directing people to the set warns "No Cameras on Set". But I guess if you're director Jon Favreau, you can do whatever you want. Favs has posted the above two photos on his Twitter account.
Speaking of Twitter — Earlier today we posted a massive update to our list of Writers, Directors and Actors on Twitter, and since the story went live this morning, we've added a ton of new names to the list.