UK Tabloid Rumor: Tom Cruise Wants To Remake Butch Cassidy And The Sundance Kid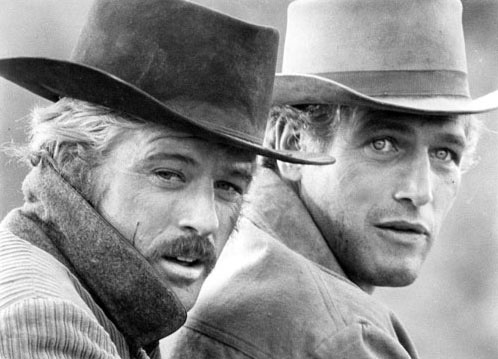 I'm never sure if I should report any of the showbiz rumors that come out the UK-based newspapers. So much of it is bullshit gossip that never comes to pass. Tonight /Film reader Emmett D sent over a link to an article on The Daily Express website that claims that Tom Cruise hopes to produce a remake of Butch Cassidy and the Sundance Kid for United Artists, and is already interviewing potential screenwriters for the project.
According to the unnamed sources (because, if the sources were named, it could no longer be a rumor...), Cruise would play Sundance, the role made famous by Robert Redford in the original 1969 western. John Travolta would play Cassidy, a role originally played by Paul Newman. The article also claims that Cruise has been wanting to make this film for years now, and even got Paul Newman's blessing before he passed.
I'm actually one of the few people who still enjoys watching Cruise on the big screen, but I can't even imagine Travolta in a Sundance Kid remake. I'm willing to give almost anything the benefit of the doubt, but even I can't imagine any good coming out of this. But for now, just mark this as another UK newspaper rumor which will probably turn out to be completely bunk.