Warner Bros Orders Hangover Sequel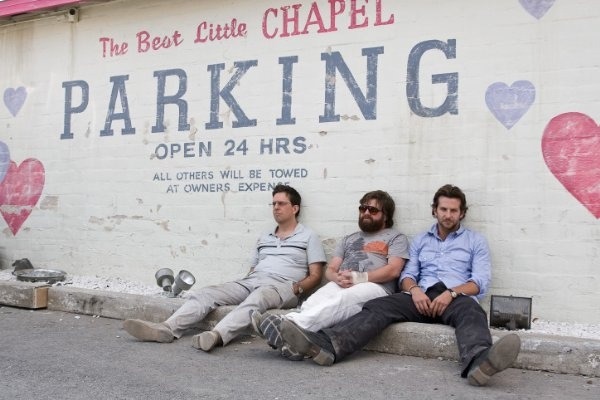 When Warner Bros premiered the latest trailer for Todd Phillip's The Hangover in front of a packed theatre of theater owners at ShoWest, it received the biggest laughs and best response of probably anything shown during the 4-day convention. Personally, I was far more impressed with some of the other presentations (see the video blog), but you could tell that the movie exhibitors were in love with The Hangover. The film has also tested highly in initial test screenings.
So it comes as no surprise to me that Warner Bros has already announced a sequel, hiring director Phillips and Scot Armstrong to pen a screenplay. But the film doesn't come out for another two months, on June 5th, but the studio wants to be ready, and hopes to go into production later this year. But for now, you can watch the movie trailer that was released last week.