Jackie Earle Haley Cast As Freddy In Nightmare On Elm Street Reboot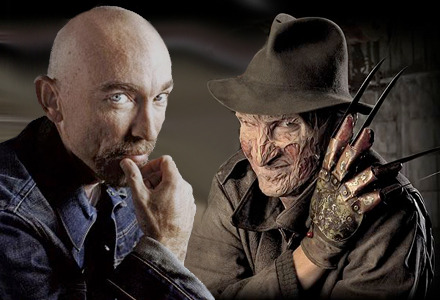 Variety has confirmed LatinoReview's rumor that Watchmen star Jackie Earle Haley has signed on to play Freddy Kruger in Platinum Dunes' A Nightmare on Elm Street reboot. Also, BloodyDisgusting has learned that Kyle Gallner (The Haunting In Connecticut) is in final talks to play Quentin, the podcast host and Johnny Depp character from the original Wes Craven film.
Producer Brad Fuller had initially denied the Heley casting reports, saying: "I can absolutely deny [this rumor]. We have not chosen a Freddy Krueger we're not even negotiating with anyone yet." Which again proves that you can't trust anything producers say during the initial casting stages.
After being burned alive by a mob of angry parents, a pre-school gardener/caretaker named Freddy returns for revenge against the children, now 18 years old, that accused him of sexual abuse. But was Freddy a child molester or was he falsely accused? This is the central question and main addition to the film's plot. The reboot is also supossedly scarier in tone, as the film's producers have said Freddy doesn't joke around.
Haley was nominated for an Academy Award for playing a child molester in Little Children, and next plays a crazy mental patient in Martin Scorsese's upcoming Shutter Island. Most readers probably know him as Rorschach in Zack Snyder's adaptation of Watchmen. To me, Haley possesses the perfect balance of creepiness and intelligence needed for the character of Freddy. What do you guys think?