Zack Snyder On Watchmen's Box Office And Director's Cut Theatrical Release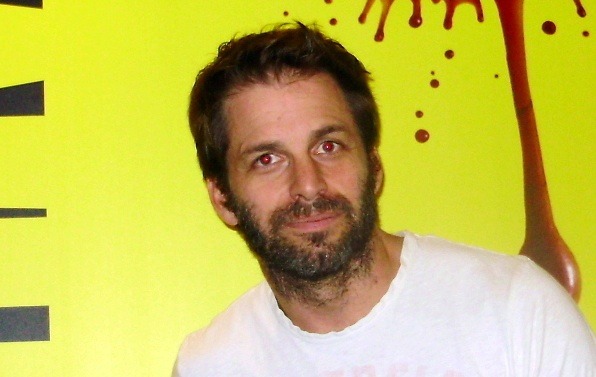 While appearing at ShoWest to accept the 2009 Director of the Year Award, Zack Snyder responded to questions about the disappointing box office of Watchmen and how this might effect the prospects of the Director's Cut being released theatrically.
"Thing thing about Watchmen is it's a lot of craziness. It's a long movie, it's rated R." "Everyone is talking about Monsters vs. Aliens, which is a cool movie, comes out and makes like $58 million and everyone is like, 'Oh my god, it's the hugest hit ever!' And then a R-rated movie, two and a half hours long with superheroes raping each other makes $55 million dollars and every-one's like 'WHAT?' How is that possible? I'm pretty happy with the movie"
And Snyder's argument is a convincing one until you consider the fact that Watchmen dropped 68% in its second week of release, and a month in has only earned $104 million. I'm sure Monsters vs. Aliens will probably have much longer legs, and is expected to end it's first 10-days of release with over $106 million. But how does this effect the discussed possible limited theatrical release of the director's cut of Watchmen?
"We're super proud of the movie, the director's cut is coming soon. So in July you'll get to see more Watchmen. If you didn't have enough in two hours and forty minutes you'll have three hours and ten minutes, and I think there is three hours and thirty minutes coming so they'll be a lot more Watchmen to come, regardless of how people feel about it."
But will we see the three hour and ten minute cut of the film on the big screen?
"I think that's still happening. I think they're still going to do a limited run of it, or they're still talking about it anyway."
I still think it would be smart for Warner Bros to run the director's cut in theaters in some of the major cities as it's sure to attract at least the hardcore fans of the comic and or film.