LOL: HUGE News Day 2009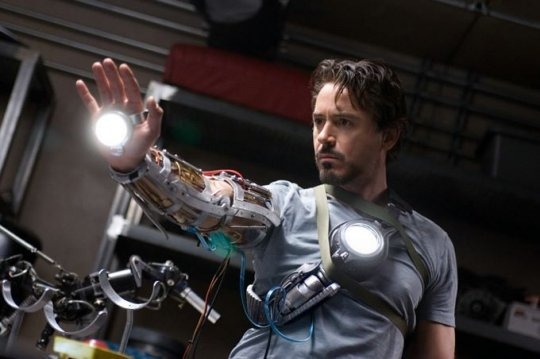 Every year, movie studios make all their HUGE announcements on the first day in April. Earlier today we broke the news that Warner Bros will be producing a fourth Matrix movie, The Matrix: Resurrection. We're in Las Vegas at ShoWest, and unable to cover all the huge news that hit the interwebs this morning, so we've decided to do a link roundup.
Cinematical reports that the trailer for the Iron Man 2 has the film's new title Iron Man: Shock to the Heart.UpcomingPixar reports that Pixar is working on A Bug's Life 2, to be released in Winter 2013.TorrentFreak reports that Warner Bros has purchased The Pirate Bay for $13 billion.JoBlo reports that Johnny Depp is in talks to play The Riddler and they will use CG to bring back Heath Ledger as The Joker in Batman 3, which will be titled Battle For Gotham.MovieWeb reports that Zack Snyder is set to direct a Star Wars reboot.TheTorchOnline reports that New Line has greenlit a second Lord of the Rings trilogy, The Lord of the Rings 2: The Unring.InContention reports that Jim Carrey will reprise his role as The Riddler in Christopher Nolan's Dark Knight sequel Shadow of the BatScreenrant reports that Robert Pattinson has officially walked off of the Twilight sequel New Moon.RopesofSilicon confirm reports that Pattinson will retire from acting in 2010.FilmJunk reports that Don Rickles will play Batman and Sammy Davis Jr will play The Joker in Nolan's Dark Knight followup.SceneStealers reports that Brett Ratner has signed on to take over the reins on The Hobbit.TheMovieBlog reports that George Lucas will return to Star Wars with a new Legacy Trilogy.