Josh Schwartz Writing And Directing New Bright Lights, Big City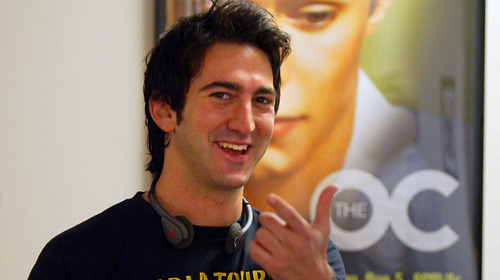 OC, Chuck and Gossip Girl creator Josh Schwartz has spoken to Variety about his plans for a new film adaptation of Jay McInerney's novel Bright Lights, Big City. The novel is a hip, wry and moral tale of night-life excess, featuring a 24-year old fact checker with literary ambitions and a taste for nose candy. The 1988 film version was scripted by McInerney himself and was the last film directed by James Bridges. That pretty good pedigree did lead to a pretty good film. Can the not-so-exciting Schwartz beat the odds and deliver a better picture? Here's hoping.
One of Schwartz' big decisions will be to either leave the film set in the 80s or drag it up to date (or, I dunno, he might decide to set it in the 70s or 90s or 1740s, but I don't think any such thing is likely, interesting as it might be). So far, he says, he's undecided.
Last year, Schwartz and McInerney were jurors on the panel of the Tribeca Film Festival. This lead to an appearance by McInerney in Gossip Girl and ultimately, after the suggestion of MGM's Mary Parent, the inception of this film project. At least we know the original creator and studio head are fully on side. Indeed, when McInerney spoke to The Telegraph earlier this year he revealed that a new film was in the works and added "thank God because the original film was terrible".
Schwartz will apparently get to writing the screenplay when he's done writing X-Men: First Class, losely adapted from the 2006 comic. We first heard of that teen superhero project last spring, and then in November, Peter reported on Schwartz declining the directors' seat. This was very possibly so he could commit to Bright Lights, and I'd fully respect that – skipping on a pay day to pursue a project of passion.
The cast of the '88 picture included Michael J. Fox, Phoebe Cates and Kiefer Sutherland. If they have contemporary equivalents, I'm not too sure on who they might be. Perhaps the OC viewers out there will be able to fill me in via the comments section.