Sherlock Holmes Teaser Poster Premieres At ShoWest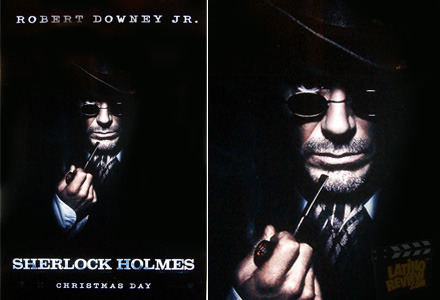 While at ShoWest, LatinoReview has snapped a shot of the teaser poster for Guy Ritchie's Sherlock Holmes, which stars Robert Downey Jr. I'm sure it is just a promotional concept, and the theatrical edition may be different. I was able to clean up the poster a little (reflection removal and reframed perspective) but you'll have to head on over to LR to check out the snapshot in larger resolution.
They also have a shot of Fox Searchlight's final poster for (500) Days of Summer, which was one of the posters that was included in the /Film reader poll last month. We'll be heading to Las Vegas on Monday to join in on the ShoWest festivities, so look out for our coverage.