Ricky Gervais' Men From The Pru Gets Studio Backing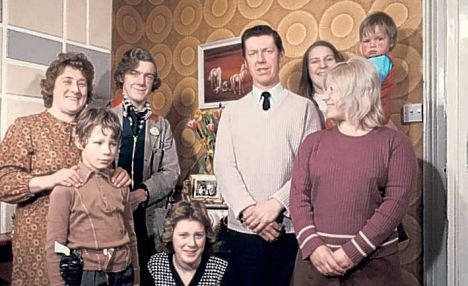 When I first heard about Ricky Gervais and Stephen Merchant's The Men from the Pru it was an untitled TV project. This was before even Extras, and at the time, it was talked about as an immediate concern. For some reason, however, it never did end up on BBC2 as originally anticipated.
Even this time last year, when Gervais was calling the project by its name and spilling plot details, it was touted as television and not cinema. Now Variety have reported that it will be a film after all, and the second production from Sony International Motion Picture Group after The Damned United. Is the small screen too small – or not budgeted sufficiently – for Gervais new ambitions?
The film will tell the story of some young door-to-door insurance salesmen for Prudential Insurance in the Reading of the 1970s – where and when Gervais was a teenager. Here are some choice quotes from Gervais on the project, courtesy of The Observer.
Its a period piece for a couple of reasons. We wanted to show, for instance, that the sexual revolution was only really going on in Carnaby Street. Not Swindon. Not Reading.
So much, we forget, was door to door. Ten pence for a duster, the man from the pools, the insurance man; people saving a penny a time for their funeral. Tens of thousands of people knocking on doors. Also, you would get married at 18 and still live with your mum. And then, at that time, some would watch the telly, have their eyes opened to different countries. There's a line in it where we have a character being asked, "What do you want to go abroad for, there are parts of Reading you haven't seen?", so it's a bit like that.
We haven't ... the country hasn't changed all that much, not in everything. Some things remain the same. Friendships. Love and death. All the big ones.
It is, essentially, about blue-collar people getting white-collar jobs.
Gervais will take a supporting role in the film, with the leads by necessity being younger. This could be an exciting few months as the casting is unveiled and several young, talented British actors get their breaks.
For research into the Reading of the 1970s, might I recommend Paul Watson and Franc Roddam's documentary series The Family? It showed the day-to-day life of the Wilkins of Reading circa 1974 and captures the look and feel of the place and time perfectly. I've used an image from that at the head of the post, to give readers some idea of how The Men from the Pru could (should?) end up looking.