Simon Beaufoy Was Approached For Wolverine 2, Writing DreamWorks Animation's Truckers -- We Have The Story Details!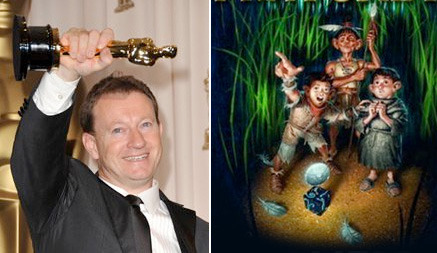 Earlier this week we reported that Slumdog Millionaire screenwriter Simon Beaufoy had mentioned during an appearance at the Bradford International Film Festival that he had been offered and accepted an offer to write a sequel to X-Men Origins: Wolverine. Hours later our friends at FirstShowing heard back from 20th Century Fox who claimed that "the executives haven't talked with any writers" for the project. Now Entertainment Weekly confirms that "Beaufoy was approached by Wolverine producer Lauren Shuler Donner to gauge the writer's interest in W2, but no formal offer was made." So that's the final word on the story — there was some truth to the story after all.
Moving on, the Academy Award-winning screenwriter has finally chosen his next project, and its not a Wolverine prequel sequel. Beaufoy is working on a screenplay for DreamWorks Animation's Truckers, which THR claims is in the early of stages of development and that no character or plot information has been revealed BUT they are wrong. The film has been in development at the studio since at least 2001, originally with Shrek director Andrew Adamson attached to write and direct, but went on to helm Shrek 2 instead before moving on to the Chronicles of Narnia films. So what is Truckers about? Details after the jump.
Truckers is based on Terry Pratchett's best-selling fantasy books known as The Bromeliad Trilogy. Truckers is the title of the first of the three books. The trilogy tells the story of the Nomes, a race of tiny people from another world who now struggle to survive in the world hidden among humans. They find an artifact known as "The Thing" which teaches them about their secret history and make plans to return home. Obviously, this project has been in development for almost a decade, and as THR mentions, the scripting process for an animated film is very much a back and forth collaborative process between storyboard artists, so the end result could be completely different.