Conservative 24 Co-Creator Planning Kennedy Family Miniseries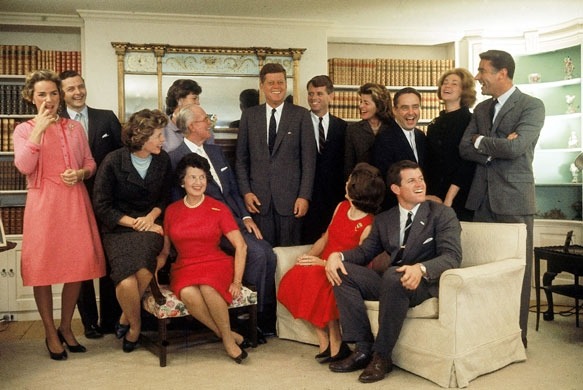 Self-described "right-wing nut job" 24 co-creator and producer Joel Surnow is shopping around a 10-hour miniseries that will "unveil secrets" and explore "the soiled and crooked steps" the Kennedy family took to get to the White House. A major U.S. cable network is in talks to acquire the project, which has a planned budget of $30 million. The official plot synopsis follows:
"The Kennedys takes an inside look behind the secret doors of the White House, [and] the soiled and crooked steps it took to get there,. It also tells the historical stories that are associated with the Kennedy era — the Bay of Pigs, the Missile Crisis, the civil rights struggle, the mob connection — each one told in the context of personal, Kennedy-family dramas."
Despite Surnow's conservative bias and a suspiciously slanted press release, executive producer Michael Prupas claims that it will be "surprising, arresting and truthful". Truthful... uh huh.
Discuss: Are you interested in seeing a miniseries about the Kennedy family from a conservative slant?