Page 2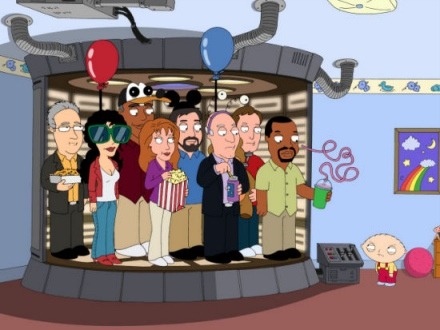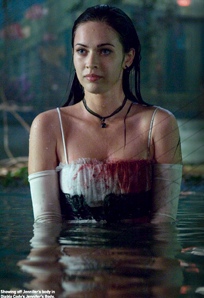 The entire cast of Star Trek: The Next Generation gave Fox permission to spoof them in this weekend's episode of Family Guy. [SciFi]
Empire Magazine has a new photo of Megan Fox in Jennifer's Body. (thanks to Christopher M)
The Star Trek comic book prequel, Countdown, is coming to the iPhone. [tuaw ]
WeAreMovieGeeks created a quasi-mashup trailer with Watchmen and Where the Wild Things Are.Fred Durst is going to direct a horror movie titled Psycho Killer, written by Andrew Kevin Walker (Se7en), about a serial killer on a mission for Satan. [Bloody-D]
The 82nd Annual Academy Awards has been moved back a week for 2010: Sunday, March 7, 2010. [The Wrap]
Scott Silver (8 Mile) has been hired to rewrite Battle: Los Angeles for Columbia Pictures.Production Weekly has information on the plot of Richard Warren Stern's Villain: "a supervillain finds his most diabolical inventions have been stolen and used to terrorize the globe."
Don't fuck with the Sith Squirrel. [superpunch]
Quantum of Solace helmer Mark Forster was asked to direct the next James Bond movie: "I'll never say never again, but at this point I would say no." [MTV]Uma Thurman (Medusa), Pierce Brosnan (Chiron), Sean Bean (Zeus), Kevin McKidd (Poseidon) and Melina Kanakerides (Athena) have been cast in the Christopher Columbus fantasy adventure film Percy Jackson. The story follows Poseidon's 12-year-old half-human son (Logan Lerman), who "embarks on a quest across modern-day America to save his mother, return Zeus' stolen lightning bolt and prevent a deadly war between the gods." [Variety]
I got an e-mail from /Film reader Joe D claiming that this is the poster for a fourth Jurassic Park film. Even if there was a film in development, I find it highly unlikely that they would have a poster at this point, even as a concept.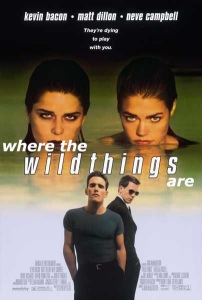 Spike Jonze has clearly taken some liberties with his adaptation of Where The WILD THINGS Are... [chriskula]
If you attend an IMAX screening of DreamWorks Animation's Monsters vs. Aliens: An IMAX 3D Experience, you will receive a free set of character trading cards. [PRNewswire]
Ian Somerhalder, who played Boone on Lost, has joined the cast of the CW's drama pilot Vampire Diaries. He will play Damon, "a smug vampire who can go from playful to evil in a split second." [variety]
Watch James Toback's The Outsider for free online. [chud]
Team "Puck U.", featuring Kevin Smith (in goal), Jason Mewes (C), Bryan Johnson, Scott Mosier, Jen Schwalbach, Ming Chen, Jon Gordon, Jim Jackman, Malcolm Ingram, and Walt Flanagan will be playing in the 3rd Annual Walter Gretzky Street Charity Hockey Tournament taking place in Brantford, Ontario on June 5th, 6th, and 7th. [newsaskew]
Nicolas Cage says that Werner Herzog's Bad Lieutenant has franchise potential: "It's Bad Lieutenant: Port of Call New Orleans. You could have Bad Lieutenant: Port of Call London next. It could happen and that's what makes it interesting. I'm not the same cop that Harvey [Keitel] was. I'm a different cop. I'm a New Orleans cop." [playlist]FirstShowing gives an update on the Termiantor Salvation viral Skynet Research — A new website has launched — RresistOrBeTerminated.com.