/Filmcast Ep. 43 - Duplicity (GUEST: Alison Willmore From IFC)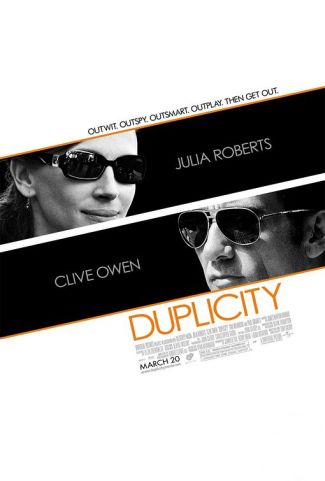 In this episode of the /Filmcast, David Chen, Devindra Hardawar and Adam Quigley discuss the criteria for getting chosen for the Criterion Collection, and reflect on the state of I Love You, Philip Morris. Special guest Alison Willmore from IFC and the Indie Eye blog joins us this evening, and reports from the SXSW film festival.
You can always e-mail us at slashfilmcast(AT)gmail(DOT)com, or call and leave a voicemail at 781-583-1993. Join us next Monday night at Slashfilm's live page at 9 PM EST / 6 PM PST as we review Monsters vs. Aliens.
Download or Play Now:
Shownotes
Introduction
Alison Willmore from IFC
What Have We Watched
David Chen (3:30): Punisher: Warzone
Devindra (14:17): Battlestar: Galactica
Adam (16:00): Knowing, I Love You, Man
Alison Willmore (26:00): (SXSW) Brock Enright, The Hurt Locker, Observe and Report, Best Worst Movie
News Discussion
Featured Review
(55:15) Duplicity
Credits
Check out our sponsor Bonaroo.co.uk and use the code "filmcast" for free shipping to the U.S.!
Our music comes from Point 22 courtesy of the Podsafe Network, and Brad Sucks
If you'd like advertise with us or sponsor us, please e-mail slashfilmcast@gmail.com.
Contact us at our voicemail number: 781-583-1993
You can donate and support the /Filmcast by going to www.slashfilmcast.com and clicking on the right-hand side "Donate" links!