Page 2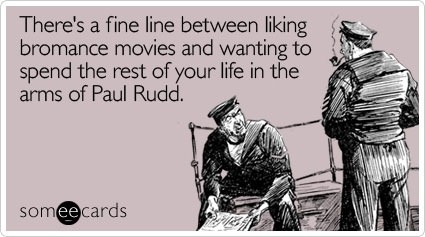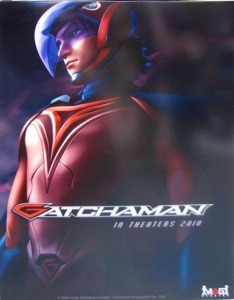 Someecards has a new eCard for those of you who loved I Love You Man way too much.
Gatchakan.blog26.fc2.com has a snapshot of a poster for Imagi Studios' Gatchaman, which gives us out first look at Joe Asakura, the second-in-command of the superhero ninja team. [via: Twitch]
Jon Favreau has provided another Iron Man 2 update on Twitter : "Worked all weekend with Robert refining script and prepping to shoot. Meeting with Gwyneth this week. Can't wait to catch up with her."  He alter tweeted: "Rehearsed today with Gwyneth. She looks ripped. I gotta read GOOP and see what the hell she's eating."
Giovanni Ribisi has been added to the cast of Warner Independent's The Rum Diary, which stars Johnny Depp. [Variety]
Disney has officially launched the full website for Pixar's Up , which features character bios, a photo gallery, videos and more.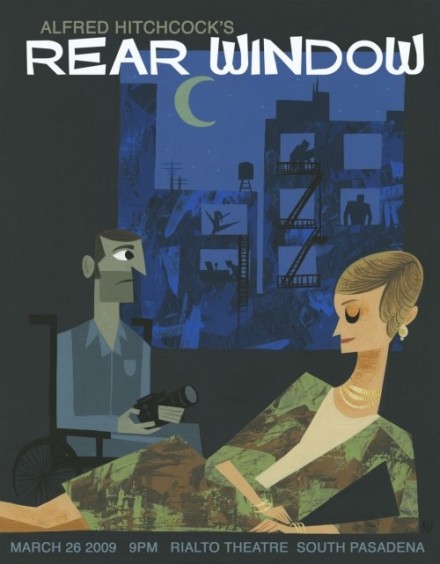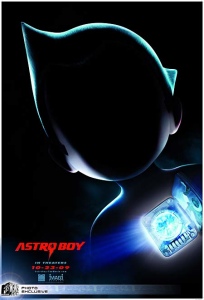 Amanda Visell created this wonderful poster for Alfred Hitchcock's Rear Window for her brithday party (which featured a screening of said film).
MTV has a first look at a new Astro Boy promo image, but it doesn't show much.
Jesse Wigutow has been hired to pen the screenplay for a biographical treatment of Steve McQueen. [THR]
Zachary Quinto will lend his voice to the reading of the audiobook for the novelization of JJ Abrams' Star Trek. [geeksofdoom]
Sony is making the move to more enviormently friendly DVD cases/packaging. Starting with Paul Blart: Mall Cop, Sony's single-disc DVDs will incorporate ultra-light cases that feature 20% less plastic, be covered with plastic shrinkwrap that is 20% lighter, and feature artwork that contains 30% post-consumer waste. [Variety ]
Roger Ebert talks a little bit about the theories surrounding the ending of Alex Proyas' Knowing.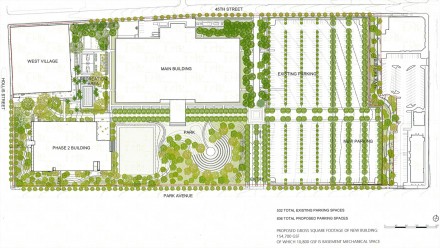 Pixar has begun construction on the Phase II expansion of the animation studio's campus in Emeryville, California, with completion scheduled for April 2011. The construction will bring a new four-level, 155,194 sq. foot. building and 304 extra parking spaces. [pixarblog]
Yeeeah! has a look back at some photos from Natalie Portman's Star Wars wardrobe test shoots.
Someone is bound to be happy about this one. Zac Efron has dropped out of the remake to the 1984 film Footloose. [USAToday]
Netflix pays 6 cents to deliver an SD movie (1.8GB) and 9 cents to deliver an HD movie (3GB) through their Watch Instantly on demand service. [Gizmodo]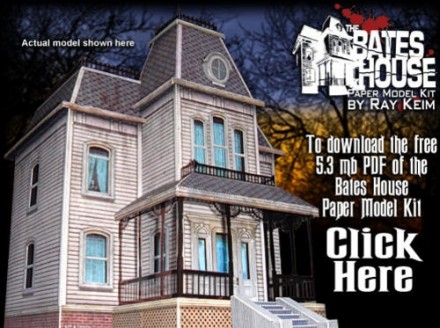 You can build your own paper model of the Bates Motel from Alfred Hitchcock's Psycho, just download this free PDF.
Paramount Pictures has acquired the Sarah Mylnowski young-adult novel Gimme a Call and will develop it as a directing vehicle for Andy Fickman. [Variety]
ImageMovers and Disney are in talks to pick up film rights to The Stoneheart Trilogy, a young-adult fantasy book series by Charlie Fletcher, which follows "a 12-year-old London boy who enters a hidden alternate world where statues, imbued with the soullike essence of their makers, come to life." [THR]