Terrence Malick Working On Two Separate Films: The Tree Of Life And "The Voyage Of Time"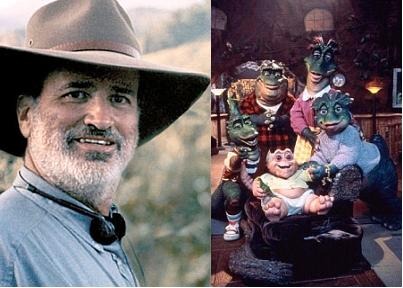 Earlier this month, it surfaced that dinosaurs were being rendered for a new epic presented in IMAX from director Terrence Malick (Badlands, Days of Heaven). The visual effects artist directly attributed the dinos to The Tree of Life, a meditative, time-spanning drama starring Sean Penn and Brad Pitt, and that remains the case. However, it emerged in the proceeding weeks that Malick was also at work in Austin, Texas on an entirely seperate film, yet another IMAX effort, that seemed to share only a thematic link and scope.
The Playlist reports today that this second film was, at one point, entitled The Voyage of Time, and was also originally set for release in the last quarter of '09. It's now believed that both will see screens in 2010. Other sites have pegged the second film, which seems to fall under "highly ambitious documentary," as considerably shorter in run-time. There's no listing for Voyage by this title et al. on IMDB. Due to a lot of understandable overlap and confusion online regarding these two projects, it seemed as good a time as any to clarify, and more reason for cineastes to perk up. For more info on The Tree of Life, including a pretty wild plot synopsis, see our original post.