Sigourney Weaver Replaced By Alyssa Milano In Ghostbusters Video Game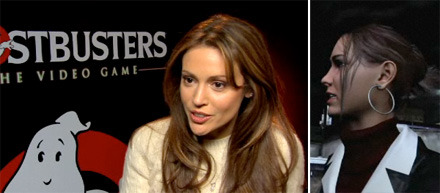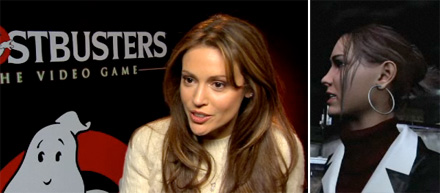 One of the big selling points of the upcoming Ghostbusters video game is that the original Ghostbusters team, Bill Murray, Dan Aykroyd, Harold Ramis, and Ernie Hudson, have recorded new voice performances for the official sequel. It has been known for a while now that Rick Moranis would not be participating due to his "retirement." Sigourney Weaver seemed open to the idea of returning for a third Ghostbusters film, but apparently she isn't interested in playing games.
Alyssa Milano will replace Weaver as the love interest of Dr. Peter Venkman in the game. Milano will play the the role of Dr. Ilyssa Selwyn, a new character that has been created to replace "Dana Barrett". I'm fine with Milano replacing Weaver on the small screen, but lets hope this sort of think doesn't leak onto the big screen. GameTrailers has a video featuring Milano talking about her role in the game, which I have embedded after the jump.