Peter Segal In Talks To Direct Little Fockers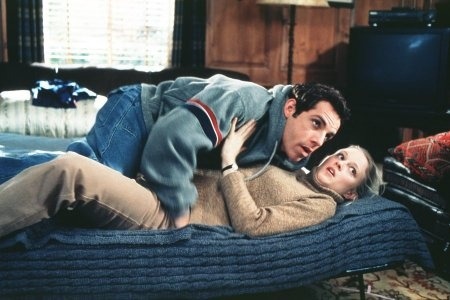 Little Fockers, the third film in the Meet The Parents trilogy is finally entering the casting stages — Ben Stiller, Robert De Niro and Owen Wilson are in talks with Universal to return. Meet the Parents and Meet The Fockers director Jay Roach will not helm the third film as he's too busy prepping Dinner For Schmucks,which leaves an opening for a new director. Last month it was reported that the directing candidates were down to three names:
Paul Weitz (In Good Company, About a Boy)
David Wain (Wet Hot American Summer, Role Models)
Peyton Reed (Bring it On, Yes Man).
Who does Universal want to hire for the threequel? As it turns out, None of the above.
Get Smart director Peter Segal is the frontrunner to helm the project. The director was waiting to helm Get Smart 2, but became available after Steve Carell signed on to the new Shawn Levy comedy Date Night for Fox. Segal's filmography includes Tommy Boy, The Longest Yard and 50 First Dates. Long time Stiller collaborator John Hamburg is writing the screenplay.  The film will obviously revolve around the children of Greg Focker (Stiller) and his wife, Pam (Teri Polo). No other details about the plot have yet been revealed. Owen Wilson's role is expected to be expanded for the third film, and Universal hopes to begin production by year's end.
source: Variety